US-based blogger Sam Cheat, better known by the alias Samperson, has released a gameplay video of the cult game Doom he's running in the Notepad app. This was reported by the Kotaku portal.
According to Cheet, it used the standard, unmodified version of Notepad. At the same time, the application acts as a screen, and the image is displayed using ASCII graphics, that is, the image is created from printed characters.
Doom runs at 60 frames per second and is fully lootable, meaning it can be played directly in the Windows app. Enthusiast plans to release a released version of Doom on a laptop for all to see in a few days.
Developer John Romero, one of the creators of Doom, is known to rate Cheet's development with the word "incredible". The original game was released in 1993.
Source: Port Altele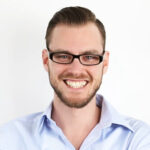 John Wilkes is a seasoned journalist and author at Div Bracket. He specializes in covering trending news across a wide range of topics, from politics to entertainment and everything in between.