Former Apple employee Dhirendra Prasad was found guilty of causing $17 million in damages to the IT giant. According to the US Department of Justice statement, the man detailed his illegal plans that were carried out from 2011 to 2018.
It was noted that 52-year-old Prasad works in Apple's global supply department. Prasad admitted to taking commissions, inflating bills and stealing from component companies.
Also, a former employee of the company from Cupertino reported that he created fake invoices for defective services – the company paid them, and Prasad himself received the entire amount.
According to the agency, the most actively accused person used a plan to resell already purchased parts to the company. According to the version of the investigation, he stole the components and sent them to a supplier, where they were repackaged and sold by Apple under the guise of a new product.
A former Apple employee faces up to 20 years in prison. Separate charges were brought against two of Prasad's accomplices, Apple suppliers.
Source: Port Altele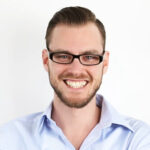 John Wilkes is a seasoned journalist and author at Div Bracket. He specializes in covering trending news across a wide range of topics, from politics to entertainment and everything in between.