According to The Verge, SpaceX's satellite internet division will begin throttling home internet speeds for customers consuming more than 1TB of data per month during peak hours from December. This change is implemented as part of a new "fair use policy" in the US and Canada.
Customers will now begin each monthly billing cycle with Priority Access. If users exceed the 1TB limit between 7:00 AM and 11:00 PM, as less than 10% of users do, they will be downgraded to "Basic Access" with reduced priority during network peak load until the end of the billing cycle. .
More data can be purchased for 25 cents per GB with Priority Access. At the same time, data used between 23:00 – 07:00 is not taken into account when calculating your priority access. That is, you can download updates for the game or backup archives at night.
You will be able to monitor your data usage and sign up for Priority Access data purchases on the Starlink app or on your Starlink account web page. Starlink says its internet is a "limited resource," so the company needs to "manage the network to balance Starlink's supply with user demand."
Source: Port Altele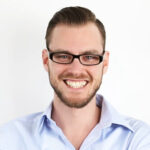 John Wilkes is a seasoned journalist and author at Div Bracket. He specializes in covering trending news across a wide range of topics, from politics to entertainment and everything in between.