Recording calls services will disappear from the Android smartphone app store. This was reported with the release of Android Authority.
Google is removing phone call recording apps from its digital store. This is due to new recommendations from the developers, which will go into effect on May 11. According to journalists, from this day on, these programs will be banned – the programs will stop working, they cannot be published on Google Play.
Experts believe that Google's decision was due to the fact that different regions have different laws that allow or prohibit the recording of phone calls. This feature is blocked in Android 10, so there are many services with this option on Google Play.
However, Google has announced that phone owners will not be able to use only third-party recording programs. If the program for recording conversations is built into the firmware of the smartphone, the program will continue to work. Yes, the built-in call recording feature is on Google Pixel and Xiaomi devices.
Source: GSM Info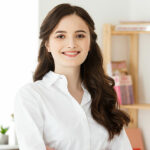 I'm Sandra Torres, a passionate journalist and content creator. My specialty lies in covering the latest gadgets, trends and tech news for Div Bracket. With over 5 years of experience as a professional writer, I have built up an impressive portfolio of published works that showcase my expertise in this field.