Players of the PC version of the online project GTA Online risked losing their personal data and millions of dollars earned in the game due to powerful hacker attacks. This was reported by the Insider Gaming portal.
"Players are actively advised not to log into GTA Online. As various 'partial remote code execution' hacking methods proliferate, mod menus are appearing that allow cheaters to manipulate several key aspects of the game"the article says.
For example, one of the new exploits allows attackers to manipulate in-game statistics, including taking all virtual currency offered in US dollars in GTA Online. Players may also be threatened with their accounts being banned or deleted by hackers.
According to journalists, the new wave of hacking was particularly sharp, and one of the reasons for the increased activity was the leak of GTA 5 source code in 2022. According to unofficial information, Rockstar is working on a solution to the problem, but no official statement has been made yet.
Source: Port Altele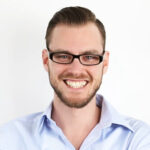 John Wilkes is a seasoned journalist and author at Div Bracket. He specializes in covering trending news across a wide range of topics, from politics to entertainment and everything in between.