Apple's interest in complex technology is not new, as the company has received several patents related to this technology in recent years. The latest patent published by the U.S. Patent and Trademark Office describes a foldable screen designed to be shatterproof. This could potentially solve one of the main problems of complex devices, namely their fragility.
Patent number US-20230011092-A1 relates to a display consisting of a plurality of layers, including a flexible substrate, a thin-film transistor layer, and a shielding layer. The protective layer is designed to prevent cracks from forming in the flexible substrate, which is the most vulnerable part of the screen to damage.
In addition to the crack-resistant display, Apple has also received a patent for a self-healing display. This technology allows you to restore the screen after minor scratches, which is another common problem with complex devices.
While many experts believe a foldable iPhone is unlikely, there are reports that a foldable iPad is possible. This will allow Apple to try and refine the technology before the potential launch of a foldable iPhone. A foldable iPad would also be less risky for the company, as the iPad is a less important product in Apple's portfolio compared to the iPhone.
With more companies entering the foldable device market, including Google, with the upcoming Pixel Fold, it seems likely that we'll see a foldable device from Apple in the near future. This new patent and previous self-healing display patents could be a key factor in Apple's development of a foldable device, adding greater durability and reliability to a complex form factor.
Source: Port Altele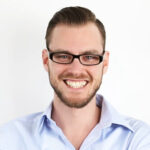 John Wilkes is a seasoned journalist and author at Div Bracket. He specializes in covering trending news across a wide range of topics, from politics to entertainment and everything in between.