Bloomberg's Mark Gurman has released new data on upcoming Apple products. According to the journalist, the company is actively working on the new MacBook Air and iMac models with the M3 chip.
A distinctive feature of the new generation of processors is the use of a 3 nanometer technological process. This means that the chip will become more energy efficient (by 30%) with increased performance (15%).
The first devices based on the Apple M3 are expected to be released in late 2023 – early 2024. If we talk about models, it will most likely be the new iMac, as well as the MacBook Air 13" and 15".
It's also worth noting that sources have also claimed that the third-generation SoC Apple Silicon will eventually arrive in the company's Pro laptop lineup. And maybe it's not just for laptops – fans of the brand have long wanted to basically release an iMac Pro with a conditional M2 Pro or Max.
Source: Port Altele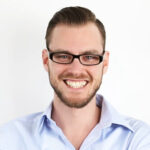 John Wilkes is a seasoned journalist and author at Div Bracket. He specializes in covering trending news across a wide range of topics, from politics to entertainment and everything in between.