Apple suddenly released an update for a smartphone it released 10 years ago. This was reported by Appleinsider.
Journalists of the thematic portal noted that the American company has released a series of updates for old devices. Among others, the company has updated old smartphones – iOS 12.5. The earliest phone to receive the update was the iPhone 5s in 2013.
The institution's engineers also rolled out the macOS Big Sur 11.7.3 update for rare computers. The earliest devices on the list were the MacBook Air, Mac Pro, and MacBook Pro released in 2013.
"Anyone who can get these new updates for older operating systems should install them as soon as possible", — journalists commented on the appearance of the updates. According to the authors, the updates do not bring new features, but contain security patches that fix various vulnerabilities.
Source: Port Altele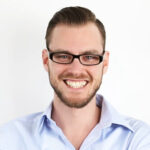 John Wilkes is a seasoned journalist and author at Div Bracket. He specializes in covering trending news across a wide range of topics, from politics to entertainment and everything in between.