Former Apple engineers said the Cupertino-based company is still waging a "silent war" against Google, as the Android mobile operating system allegedly copied iOS. The Financial Times writes about it.
"Two ex-engineers used the word 'angry' to describe Apple's relationship with Google, one going even further and calling it a 'silent war'.the article says.
According to them, Apple is working resolutely to remove everything created by Google from iPhone smartphones and other gadgets of the company. According to the FT, there are "three battlegrounds" in the rivalry between the two companies, the first of which is the map service Apple Maps.
The 2012 release of Apple Maps was so unsuccessful that the service is still unfairly considered inferior to Google Maps, which should have replaced it on Apple devices, reporters write.
Another element of the competition was the search system. AppleBot has been around since at least 2015, a search engine used occasionally by Siri and Spotlight. The publication concluded that the third "battlefield" is Apple's currently fast-growing advertising business.
Source: Port Altele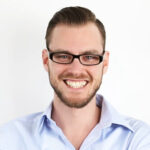 John Wilkes is a seasoned journalist and author at Div Bracket. He specializes in covering trending news across a wide range of topics, from politics to entertainment and everything in between.