Technologist Alexander Souza and computer expert Paulo Gomes discovered during their own research that some Chinese crypto miners started painting their video cards before selling them. This is reported by the Videocardz portal.
Souza and Gomes reviewed several graphics cards that were advertised as new by retailers on online marketplaces in China. Experts have found that there are painted chips on the video cards examined to hide the yellow tone that occurs in the devices used.
It is stated that the yellow tint on the chip may be caused by miners soldering components to new boards or overheating during extended use. In addition, some miners also apply markings to make the chips look like the original.
Experts recommend refraining from buying video cards if yellow shades are detected on them, since problems may arise when using them, and memory in such accelerators quickly deteriorates.
Source: Port Altele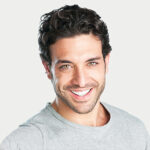 I'm Maurice Knox, a professional news writer with a focus on science. I work for Div Bracket. My articles cover everything from the latest scientific breakthroughs to advances in technology and medicine. I have a passion for understanding the world around us and helping people stay informed about important developments in science and beyond.