The China Space Agency (CNSA) Yutu 2 rover took several new photos of the Moon during the Chang'e 4 mission.
As reported by Ukrinform, this was reported by Space.com.
The photos were taken on January 18 by the camera of the Chinese apparatus, which has been actively surveying the moon since January 2019.
In the images, you can see the impact craters, the rover's tracks, as well as the far wall of the 186-kilometer-wide Von Kármán crater.
Yutu 2 traveled 1,455 meters per month in more than four years. It is currently 2,837 meters from the apparatus that helped it land on the moon of planet Earth.
The 140-kg Yutu 2 lunar rover was noted to have made a number of scientifically valuable discoveries during its voyages, including the discovery of a number of different rock layers under the Moon's surface.
As reported by Ukrinform, the Perseverance rover of the US National Aeronautics and Space Administration (NASA) took a new selfie from the Red Planet.
Photograph: CNSA/CLEP
Source: Ukrinform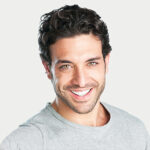 I'm Maurice Knox, a professional news writer with a focus on science. I work for Div Bracket. My articles cover everything from the latest scientific breakthroughs to advances in technology and medicine. I have a passion for understanding the world around us and helping people stay informed about important developments in science and beyond.