ASML Holding NV, Europe's largest semiconductor equipment manufacturer, said it expects to maintain its exports to China at the same level as in 2022, despite increasing pressure from the US to tighten export sanctions on the country. The company expects to earn around 2.2 billion euros from sales in China in 2023 and hopes that the ongoing diplomatic talks between the US, Japan and the Netherlands will not result in sanctions against China that could put the entire semiconductor industry at risk.
The Dutch company plays a vital role in the semiconductor industry because no one else in the world can produce the sophisticated EUV (extreme ultraviolet lithography) machine needed to create advanced semiconductors. All major chip manufacturers like TSMC, Samsung and Intel use ASML for their lithography machines.
ASML CEO Peter Wennik said in an interview with the Financial Times that he hopes the Dutch government will choose reasonable sanctions that will not affect key industries that are entirely dependent on semiconductors. In addition, he added that geopolitical differences and increased trade restrictions could create more friction in the industry, which could lead to higher prices or worse, less availability of chips.
The semiconductor, or chip, is one of the most popular technological devices of the decade, as it is an essential component of almost all electronic devices that make modern life possible. Semiconductors are needed in almost all areas of modern life such as communications, healthcare, smart living, military, medicine, computing, clean energy, transportation, infrastructure and more.
China is the world's largest consumer of semiconductors, accounting for 15% of ASML's backlog. Last year, the US imposed tougher restrictions on semiconductor exports to China to halt AI development and stifle progress in chip manufacturing.
These restrictions prevented ASML from providing machinery, tools, personnel, and technical information to Chinese companies. At first, the company thought this would greatly affect its business. But CEO Wennick said the real impact of the trade restrictions isn't as bad as they thought, as Chinese customers prefer to make older chips using non-sanctioned ASML products.
Source: Port Altele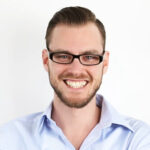 John Wilkes is a seasoned journalist and author at Div Bracket. He specializes in covering trending news across a wide range of topics, from politics to entertainment and everything in between.