There are still a few months to go official presentation of iOS 17, the future version of the iPhone operating system, which, apart from surprises, will be first announced and presented at WWDC 2023, which will be held next June, with specific dates yet to be determined. Like every year, shortly after this presentation, Apple will start releasing the first preview versions of iOS 17 for developers to adapt their apps to what's to come.
As for its final version, that is, the one that will reach all users who can update to it, we can also take it for granted that it will happen simultaneously with the arrival of the future iPhone 15 on the market, sometime in September , about ten days after, which were introduced at Apple's traditional back-to-school event at the end of the summer. Only once, in recent years, has there been a change in this regard. You surely remember this, it happened in 2020 and of course it was due to the pandemic. Since then, however Apple regained regularity.
Therefore, although we can already take the calendar for granted, everything we can know about the future version of the operating system comes, as is also usual, from rumors and leaks, more or less reliable depending on their origin. And of course, like many Apple-related news for this year, the news revolves around the virtual reality headset, which according to more and more predictions will also see the light during WWDC 2023. In this regard, iOS 17 is no exception.
As we can read in HowToiSolve, iOS 17 will not arrive with big visual changes, but with innovations in its "guts". The main novelty of this operating system will actually be an application for managing the virtual reality browser, which will work quite similarly, including the application store, as an application for managing the Apple Watch. We will have to wait for possible interactions of the viewer with the applications installed on the iPhone, something that we understand should arrive on the device from day one.
Otherwise, the medium talks about improving system performance and stability which, although it is not specified what they will consist of, is supposed to offer a better user experience for iPhones compatible with this version, although the improvements will probably focus mainly on the iPhone 15 and other newer generations. I'm not saying that the older ones will necessarily be left out, but they most likely won't benefit as much from these improvements.
New functions can also be found in the application for access to Apple Musicin the geolocation service find mine, the Mail app will be simplified, and Reminders and Files will be improved, though it's not clear how. We can also expect minor changes to the Fitness and Wallet applications, in this case related to the Apple Pay Later service.
As for what the OS leaks tell us about the next-gen iPhone, iOS 17 appears to be designed to run on six Dynamic Island-enabled devices, two of which are the iPhone 14 Pro and the iPhone 14 Pro Max. are already available. Therefore, it appears that the next four iPhone 15 models will feature Dynamic Islandwhich will mark the end of the iconic notch that has accompanied Apple smartphones since the iPhone X.
The new iPhone 15 running iOS 17 is expected to have a USB-C port, although the difference will vary by model. In the iPhone 14 and iPhone 14 Plus we will find a port with USB 2.0 speed, while the Pro and Pro Max will be much faster, thanks to the jump to the USB 3.2 standard.
Source: Muy Computer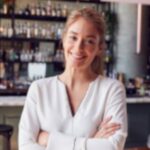 Alice Smith is a seasoned journalist and writer for Div Bracket. She has a keen sense of what's important and is always on top of the latest trends. Alice provides in-depth coverage of the most talked-about news stories, delivering insightful and thought-provoking articles that keep her readers informed and engaged.