A SpaceX Falcon 9 rocket launched 50 spacecraft into orbit on Tuesday, January 31, before returning to Earth for precision landings on the ship at sea. Loaded with 49 Starlink spacecraft and a payload from Italian company D-Orbit, Falcon 9 took off Tuesday at 11:15 ET (16:15 p.m. GMT, 8:15 p.m. local time) from Vandenberg Space Force Base in California. . California time.)
The first stage of Falcon 9 will return to Earth approximately 8 minutes and 45 seconds after launch and will make light contact with the SpaceX Of Course I Still Love You unmanned spacecraft parked in the Pacific Ocean off the coast of California. According to SpaceX's mission statement, this was the seventh launch and landing for this particular launch vehicle and the 168th landing of a SpaceX orbital rocket.
Meanwhile, the Falcon 9 upper stage continued to carry 50 payloads into low Earth orbit. Approximately 58 minutes after takeoff, it will deploy the D-Orbit Ion Satellite Carrier Vehicle #9 (SCV009), an orbital transport vehicle carrying various payloads.
"Ridesharing is receiving loads from Munich-based HPS, US-based EBAD, EPFL from Switzerland and StardustMe from New Zealand," said Kate Tice, SpaceX's quality systems development manager, during Tuesday's launch webcast. If all goes according to plan, the upper stage will deploy 49 Starlink satellites one hour and 17 minutes after launch.
SpaceX has launched more than 3,800 Starlink satellites so far, and the vast constellation will continue to grow for a while: The company has permission to host 12,000 Internet spacecraft and has applied for permission to host nearly 30,000 more. Tuesday's launch was the spacecraft's seventh. One year for SpaceX and the third Starlink mission in 2023. Although it's still early days, Elon Musk's company is well on its way to breaking its one-year record with 61 orbital launches it broke last year.
Source: Port Altele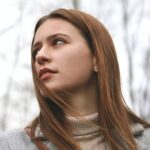 As an experienced journalist and author, Mary has been reporting on the latest news and trends for over 5 years. With a passion for uncovering the stories behind the headlines, Mary has earned a reputation as a trusted voice in the world of journalism. Her writing style is insightful, engaging and thought-provoking, as she takes a deep dive into the most pressing issues of our time.