The second law of thermodynamics is widely considered one of the most universal laws of physics. This states that entropy, a measure of the physical disorder of any isolated system, can never decrease with time. By adding an "arrow of time" to daily events, it determines which processes can be reversed and which cannot. This explains why an ice cube on a hot stove always melts and why pressurized gas always escapes from the vessel and never returns when the valve is opened to atmosphere.
Only states with equal entropy and energy can be reversibly converted from one to the other. This state of reversibility led to the discovery of thermodynamic processes such as the (idealized) Carnot cycle or vice versa, which define an upper limit on how efficiently heat can be converted into work by passing a closed system through different temperatures and pressures. . Our understanding of this process became the basis for rapid economic development during the Western Industrial Revolution.
quantum entropy
The beauty of the second law of thermodynamics is that it applies to any macroscopic system, regardless of microscopic details. In quantum systems, one of these details may be entanglement: a quantum connection where the individual components of the system have common properties. Interestingly, quantum entanglement has many deep similarities with thermodynamics, but quantum systems are mostly studied in the microscopic regime. Scientists have discovered the concept of "entanglement entropy," which closely mimics the role of thermodynamic entropy, at least for idealized quantum systems that are perfectly isolated from their surroundings.
"Quantum entanglement is an important resource underlying the power of future quantum computers. We need to learn how to manipulate it to use it effectively," says quantum information researcher Ludovico Lamy. A fundamental question was whether entanglement could always be manipulated reversibly, directly by analogy with the Carnot loop. Most importantly, this reversibility should hold true, at least in theory, even for noisy ("scrambled") quantum systems that are not completely isolated from their surroundings.
It has been suggested that a "second law of entanglement" could be created, embodied in a single function that would generalize entanglement entropy and govern all entanglement manipulation protocols. This hypothesis is included in the well-known list of open problems of quantum information theory.
There is no second law of entanglement
Addressing this long-unanswered question, research by Lam (formerly at the University of Ulm and now QuSoft and the University of Amsterdam) and Bartosz Regula (University of Tokyo) shows that manipulation of entanglement is fundamentally irreversible and any hope is over. establishing the second law of entanglement. This new result is based on the construction of a particular quantum state that is very "expensive" to create with pure entanglement. Since the nested binding cannot be fully recovered, creating this state will always cause some of that binding to be lost. As a result, it is impossible to turn this situation into another and return it. The existence of such states was previously unknown.
The approach used here eliminates the reversibility of navigating through all possible settings, as it doesn't quite predict which conversion protocols are being used. This applies to all protocols, assuming they don't create new entanglement themselves. Lami
Source: Port Altele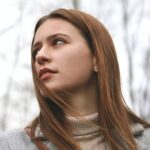 As an experienced journalist and author, Mary has been reporting on the latest news and trends for over 5 years. With a passion for uncovering the stories behind the headlines, Mary has earned a reputation as a trusted voice in the world of journalism. Her writing style is insightful, engaging and thought-provoking, as she takes a deep dive into the most pressing issues of our time.