You don't want to hear about 400,000 gallons of radioactive water leaking from a nuclear power plant. And four months after it happened, you definitely don't want to hear that. That's the case in Minnesota, where a contaminated water leak was made public in November at Xcel Energy's Monticello nuclear power plant northwest of Minneapolis.
"Xcel Energy took swift action to stop the leak at the facility site, which did not pose any health and safety risks to the local community or the environment," the company said in a statement.
Xcel Energy notified the Nuclear Regulatory Commission and the government on the day the leak was confirmed on November 22, 2022. Since then, the company has pumped, stored, treated and reused the seepage water on site, ensuring it now contains deemed safe levels of tritium, a naturally occurring low-radiation compound found in the environment.
Michael Rafferty, a spokesman for the Minnesota Pollution Control Agency, told The Associated Press that although state officials knew tritium was present, they were waiting until Xcel determined the source of the leak. Print. "Now that we have all the information about where the leak occurred, how much was released into the groundwater, and where the contaminated groundwater was carried beyond the original location, we are sharing this information," he says.
The company claims that there is no threat to public health and safety.
According to Xcel, more than two dozen on-site monitoring wells confirm that the water leak was entirely on-site and did not leak off-site or into any local drinking water. "Government officials continue to monitor Xcel Energy's improvement efforts to ensure the continued safety of local residents and the environment," the company said in a statement.
The source of the leak was a faulty water pipe running between the two buildings.
The company collects and treats all potentially affected water. Xcel says the radiation level in the water leak is "so low" that even if the water reaches a drinking water source, it will be safe for people to drink. Tritium is a compound found in everyday foods and is considered a weak form of beta radiation.
The facility diverts water to an internal water treatment system to contain the leak and plans a final solution this spring. The company has extracted about 25 percent of the tritium released and plans to extract the rest next year.
Source: Port Altele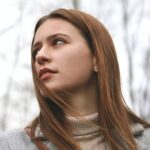 As an experienced journalist and author, Mary has been reporting on the latest news and trends for over 5 years. With a passion for uncovering the stories behind the headlines, Mary has earned a reputation as a trusted voice in the world of journalism. Her writing style is insightful, engaging and thought-provoking, as she takes a deep dive into the most pressing issues of our time.