The State Special Communications and Information Protection Service warns of the danger of downloading hacked software, because Russian hackers, including special services, spread viruses through torrents.
As reported by Ukrinform, the State Intelligence Agency reported this with reference to Russia's Cyber ​​Tactics: Lessons Learned 2022 report.
"Hackers trojan ISOs and installation files and make them available to torrent trackers for free. If a victim downloads and installs such files on their computer, hackers gain access to their content and may remain undetected for a long time," the message states.
The State Service noted that in many post-Soviet countries, system administrators still use unlicensed software (including operating systems) in institutions and companies with various forms of ownership, distributed using torrent trackers.
"By installing hacked software from torrents, they actually allow Russian special services to access the contents of running machines. Using a hacked operating system is especially dangerous, since in this case attackers have full administrative access to the computer on which it is installed," the State Intelligence Service emphasized.
According to the State Special Communications Service, as reported by Ukrinform, nine out of ten cyberattacks occur due to staff inattention or lack of knowledge.
Source: Ukrinform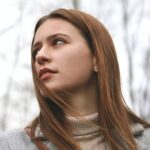 As an experienced journalist and author, Mary has been reporting on the latest news and trends for over 5 years. With a passion for uncovering the stories behind the headlines, Mary has earned a reputation as a trusted voice in the world of journalism. Her writing style is insightful, engaging and thought-provoking, as she takes a deep dive into the most pressing issues of our time.