Russian President Vladimir Putin and his Chinese counterpart Xi Jinping they didn't talk about the formula of peace in Ukraine proposed by the President of this country, Volodymyr Zelensky, the Kremlin announced this Wednesday.
"No, the Ukrainian peace plan was not considered. An exchange of views took place on the points of the Chinese peace plan," Russian presidential spokesman Dmitry Peskov said at a daily press conference.
According to Peskov, "Zelensky's plan" this is the case of China and Ukraine.
Xi paid a visit to Russia this week. his first trip abroad since he was reappointed for a third term by China's head of state.
Some media claimed that the Chinese leader could also spend after his visit to Moscow telephone conversation with President of Ukraine Volodymyr Zelensky which will be the first between them since the Russian invasion began thirteen months ago.
As early as February 24, 2023 Zelenskiy said he would like to have a bilateral meeting with the Chinese leader.whose country takes an ambiguous stance on the conflict, although it presented a 12-point peace plan that convinces neither Kyiv nor its Western allies.
Meanwhile, the formula announced by Kiev last November contains 10 points and insists on the need withdrawal of Russian troops from all territory of Ukraine.
In addition, this Wednesday the Kremlin condemned "hostile" reaction of Western countries for the visit of Chinese President Xi Jinping.
"As for the countries of the West, in almost all issues this reaction has an unfriendly and deeply hostile character. This was stated by the press secretary of the President of Russia Dmitry Peskov at a press conference.
At the same time, he added that it is not the reaction of the West that is important, but "outcome of negotiations" between Xi and his Russian counterpart Vladimir Putin.
Xi left Moscow this morning after a three-day state visit. during which he held two meetings with Putin.
The two meetings lasted several hours and ended with the adoption of a joint statement on strengthening cooperation and signing a number of documents to strengthen ties.
This Wednesday, Peskov assured that the leaders of Russia and China spoke, in particular, about expansion of energy cooperation.
The Kremlin spokesman also denied media reports about Beijing's unwillingness to increase Russian gas imports.
For its part, the Chinese Foreign Ministry did not wish to provide details of possible call between Chinese President Xi Jinping and his Ukrainian counterpart Volodymyr Zelensky.
"China has no selfish motives in the Ukrainian" issue "and he did not add fuel to the fire," Spokesperson Wang Wenbin responded to a question about statements made by White House National Security Council spokesman John Kirby accusing Beijing of "impartiality," citing the fact that Xi "did not visit Ukraine or speak to Zelensky," as an example.
Asian country "did not create a "crisis" in Ukraine, It is not a party and has not supplied weapons to either side," the spokesman repeated.
(According to information from EFE)
Source: Aristegui Noticias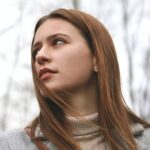 As an experienced journalist and author, Mary has been reporting on the latest news and trends for over 5 years. With a passion for uncovering the stories behind the headlines, Mary has earned a reputation as a trusted voice in the world of journalism. Her writing style is insightful, engaging and thought-provoking, as she takes a deep dive into the most pressing issues of our time.