The World Forum for Human Rights, which is in its third edition in Buenos Aires, issued a statement at its closing ceremony Thursday in support of WikiLeaks founder Julian Assange, who is imprisoned in a British prison pending extradition. , to the United States.
"The freedom of Julian Assange is the freedom of each of us," says the text read by Pablo Gentili, Executive Secretary of the World Forum for Human Rights. in front of a multitude of people – whether speaking at a forum or present as spectators – who were asked to raise their hands if they agreed with the statement, to consider it approved as it is.
Assange has been imprisoned in Belmarsh High Security Prison in London since 2019, pending his extradition to the United States, a country where he is responsible for 17 crimes of espionage and computer intrusion for leaking confidential documents on his Guantanamo Bay site. naval or wars in Afghanistan and Iraq, among others.
Gentili believed that Assange, whom he called a "freedom fighter", This is "an illustrative case of violence by empires against the rights of the individual to freedom, to freedom of knowledge, information, to freedom of speech.
"The undersigned, participants in the Third World Forum on Human Rights, express their concern at the extradition request being processed by the United States for journalist and WikiLeaks founder Julian Assange, who is currently in pre-trial detention under inhumane conditions," it reads.
His extradition, the statement said, would set "a dangerous precedent for freedom of the press and the right to access the world's information."and emphasizes that this is a sentence against a journalist and a "veiled threat" against all journalists who "have the goal of honestly doing their job."
"If it is approved in this space, it will be an official statement from our forum. So I ask you to raise your hand," Gentili said, after which many people raised their hands, and he added, "Approved unanimously."
The Forum, which was first held in Brazil in 2013 and second in Morocco in 2014, held its third meeting, which began last Monday and was hosted by the Government of Argentina and the United Nations International Center for the Promotion of Human Rights. Nations.
The aim is to provide, through plenary sessions and authoritative conferences with the participation of national experts, whether political, public or academic leaders, among others, a space for public debate about the achievements and challenges in this matter.
Source: Aristegui Noticias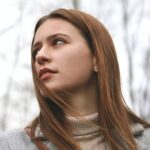 As an experienced journalist and author, Mary has been reporting on the latest news and trends for over 5 years. With a passion for uncovering the stories behind the headlines, Mary has earned a reputation as a trusted voice in the world of journalism. Her writing style is insightful, engaging and thought-provoking, as she takes a deep dive into the most pressing issues of our time.