US launches missile attack on Syria allegedly in response to kamikaze drone attack against a maintenance facility at the US military base in Hasaka, what's left one person died and six were injured.
The US Department of Defense said the drone attack took place this Thursday at 13:38 local time. The deceased was a contractor, and five American soldiers wounded and another contractor.
Four of the wounded were taken to Iraq for medical treatment.
Except, All victims are US citizens.according to the statement.
US intelligence agencies believe that the strike drone is of Iranian origin.
Defense Secretary Lloyd Austin ordered the military to carry out airstrikes against targets linked to Iran's Islamic Revolutionary Guard Corps, which usually operates from Syria.
"Following instructions from President (Joe) Biden, I have authorized US Central Command forces to launch targeted airstrikes into eastern Syria tonight," Austin said.
The Minister of Defense explained that the retaliatory strikes are directed against objects usedr "subsidiary groups" of the Islamic Revolutionary Guard Corps (IRGC).
🚨BREAKING: The US launched an airstrike on Iranian targets in Syria after 5 military personnel were injured and one US contractor was killed in an Iranian drone strike.

This is a significant escalation.

— Ryan Cunningham (@rycunni) March 24, 2023
"Air strikes were carried out in response to today's attack, as well as a series of recent attacks against coalition forces in Syria groups associated with the IRGC," the document says.
The head of the Pentagon added that these attacks "are designed to protect and protect American personnel."
"As President Biden has made clear, we will take all necessary steps to protect our people, and we will always respond at the time and place we choose", – he pointed out. "No group will attack our troops with impunity," he added.
(According to information from Europe Press)
Source: Aristegui Noticias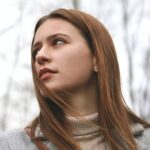 As an experienced journalist and author, Mary has been reporting on the latest news and trends for over 5 years. With a passion for uncovering the stories behind the headlines, Mary has earned a reputation as a trusted voice in the world of journalism. Her writing style is insightful, engaging and thought-provoking, as she takes a deep dive into the most pressing issues of our time.