If you're thinking of buying a new HP printer but aren't sure which model you should choose, don't worry, in this article we'll share everything you need to know and We will help you make this important decision so you can enjoy all the features you need as well as everything related to ink cartridges.
We said ink because for the user printing at home, this is definitely the best option for three simple reasons:
Printer price: inkjet models are cheaper than laser models, and the price difference is even greater in color laser printers.
Printer ownership costs: inkjet printers use less energy, are easier to use and maintain, and have a very low cost per page when you choose HP Instant Ink.
Real needs: Laser printers are designed for professional environments where a large number of pages are typically printed, and they do their best when working with black and white pages, which is not common in a home environment.
Which HP printer to choose
We already know that the ideal is an inkjet-based model, but which of the three lines offered by HP is the best for me? To answer this question You need to be clear about some important things which will be the basis of the right decision:
Your printing needs, i.e. how many pages you intend to print per month at most.
If you need multifunction functions or if you only plan to print.
Your budget, i.e. the money you can spend on the printer.
The number of people who will use the printer at home
If you will use it for remote work in addition to printing at home.
Based on the answers you gave to these five questions you will get a basis that you must follow when choosing one of three lines of HP printers currently available. Each series offers different values ​​and is better adapted to a specific user profile:
HP Deskjet Series: They are very economical printers (they have a low selling price), have multifunctional capabilities, mobile printing and are designed to work optimally with up to 200 prints per month and three users.
HP Envy Series: These printers are more expensive, but still relatively affordable, offer multifunction and mobile printing, are faster and better printable than the previous series, and can optimally work with up to 400 pages per month (maximum 1000 pages per month). ) and 5 users.
HP OfficeJet Pro Series: They are the models with the highest selling price, but they make up for it by offering the highest level of features, better performance and more optimum print capacity. With them, we can print up to 2,000 pages per month and are designed for a maximum of 5 users.
Whichever model you choose, cost per page will no longer be an issue with HP Instant Ink
Before HP Instant Ink, choosing a new printer was a joy because ultimately the cost per page largely depended on it. It's easy to understand, each printer uses a specific type of ink cartridges and not all have the same performance or retail price, so some printers had a higher cost per page than others.
This meant that choosing a printer that could meet our needs in terms of features and benefits was not always the right decision because it's possible that we screwed up by choosing a model with a high cost per page. With HP Instant Ink, that's a thing of the past because:
HP Instant Ink is an automatic on-site ink refill service that operates on a fixed fee-based subscription model.
It offers five different plans, each containing a number of pages that we can print freely, in color or in black and white.
It doesn't matter how much ink we use, but how many pages we print. This allows us to completely stabilize the cost per page and not worry about ink.
With HP Instant Ink you can save up to 70% ink and print in color for the price of black and white. In addition, your printer and HP will take care of checking your ink levels to send new cartridges to your home, free of shipping costs, whenever you need them, without you having to do anything. You won't pay more for receiving more cartridges, you'll only pay for the pages you print. The following five plans are available:
10 pages per month for 0.99 euros: You can unpack it in packages of 10 pages for one euro.
50 pages per month for 3.99 euros: you can expand in a pack of 10 pages for one euro.
100 pages per month for 5.99 euros: you can expand in a pack of 10 pages for one euro.
300 pages per month for 11.99 euros: you can expand in a pack of 10 pages for one euro.
700 pages per month for 24.99 euros: you can expand in packages of 15 pages for one euro.
HP Instant Ink is the best addition to your new HP printer and to help you discover all the value this service has to offer, HP is offering you a unique promotion with the purchase of your new printer that allows you to enjoy up to six months of free subscription on your chosen plan .
During those six months, you'll receive all the ink you need to print the pages included in the plan you've chosen, free of charge and with no obligation. Once this free period is over you can decide what you want to do stay enrolled in the same plan, change to a lower or higher plan, or opt out. You will not have any kind of obligation.
Content provided by HP.
Source: Muy Computer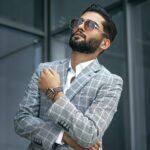 Donald Salinas is an experienced automobile journalist and writer for Div Bracket. He brings his readers the latest news and developments from the world of automobiles, offering a unique and knowledgeable perspective on the latest trends and innovations in the automotive industry.