The makers of ChatGPT contributed to research looking at the impact of large language models (LLMs) on the job market. According to the study, 80% of the workforce will experience changes in their work through GPT models. Finally, they list 34 jobs that AI has no influence on.
Research from OpenAI, OpenResearch and the University of Pennsylvania provides interesting insights. Still, it's important to consider that the authors have quite a stake in the AI ​​market.
According to the paper, the following professions are not affected by AI:
Operators of agricultural machines
athletes
Car window fitters and repairers
Bus and truck mechanics and diesel engine specialists
cement masons and concrete pavers
cooks
cutters and trimmers
derrick operators
employees in the hospitality industry
dishwasher
excavator operator
Installers and repairers of electric cables
Operators of excavators, loaders and tow ropes
floor layer
foundry mold maker
Stonemasons, stonemasons and tile and marble setters
carpenters
Painters, wallpaperers, plasterers and plasterers
plumber
roofer
Meat, poultry and fish cutters
motorcycle mechanic
Operators of paving, paving and tamping machines
pile driver
spouts and rollers
Manufacturer of railway equipment and maintenance equipment
Repairers of refractory materials
miners
oil and gas
Butchers and meat packers
stonemasons
kitter
Tire repairs and changers
Oil and gas pump operators
Professions, which the paper says will not be replaced by AI, are mainly based on manual labor and often require specific skills.
AI is a tool, not a substitute for human labor
The paper suggests that for 80% of the US workforce, at least 10% of their jobs will change as a result of the rise of AI. In 19% of all jobs, more than 50% of the work is compromised by ChatGPT and similar programs. This does not directly mean that work will be replaced, but may also indicate that AI complements or supports work.
According to Sam Altman, CEO of OpenAI, we should see AI models as tools and not as something that can completely replace human labor. "It's waiting for someone to give input," Altman said in an interview with ABC. "This is a tool that is heavily controlled by humans," Altman said.
Source: IT Daily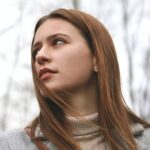 As an experienced journalist and author, Mary has been reporting on the latest news and trends for over 5 years. With a passion for uncovering the stories behind the headlines, Mary has earned a reputation as a trusted voice in the world of journalism. Her writing style is insightful, engaging and thought-provoking, as she takes a deep dive into the most pressing issues of our time.