The Space Science Institute of the Japan Space Agency has banned Russian and Chinese scientists from participating in advanced space technology research.
This was reported by Kyodo News, Ukrinform reports.
Relevant changes to the rules on the admission of foreign researchers and students, which went into effect last September, are aimed at strengthening the protection of confidential technological information that can be used for military purposes.
The report said the move was part of an effort to prevent foreign agencies developing weapons of mass destruction from accessing technologies used in satellites and missiles.
It is forbidden to accept scientists from North Korea, Iran, Iraq and Belarus, as well as representatives of Russia and China.
At the same time, there are exceptions for Chinese experts, as well as colleagues from India and member states of the Association of Southeast Asian Nations (ASEAN).
Its researchers and students, who have outstanding scientific achievements in space technology research, may be admitted to research work at the Institute in a variety of fields other than engineering.
As reported by Ukrinform, Virginia Tech college from the USA is launching a program for Ukrainian scientists who had to leave Ukraine due to conflicts.
Photo: "JAXA"
Source: Ukrinform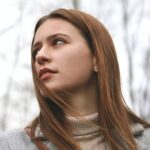 As an experienced journalist and author, Mary has been reporting on the latest news and trends for over 5 years. With a passion for uncovering the stories behind the headlines, Mary has earned a reputation as a trusted voice in the world of journalism. Her writing style is insightful, engaging and thought-provoking, as she takes a deep dive into the most pressing issues of our time.