From Binance, the world's largest cryptocurrency exchange March 8, International Women's Day A remarkable statement has come about. In the context of this statement, the platform's support for women was explained so far and plans for the future were also discussed. Binance, with the steps to take, in the cryptocurrency industry would eliminate gender discrimination. states.
According to Binance only crypto investors 37 percent are female And that ratio needs to increase. Citing the fact that education is the most important condition for achieving this, the stock exchange aims to educate female investors by 2022. $2 million support as long as. This support was channeled through universities, schools and non-profit organizations to educate women in countries such as Germany, Australia, France, Nigeria, Kenya and Brazil. The content of the training is more was web3 targeted.
Binance will continue to increase female employment!
There is an important feature that sets Binance apart from other exchanges. This characteristic is that one of the founders of the exchange is a woman. With this detail, the cryptocurrency exchange sector Piece of 5 percent Binance, stating that they have been included in the group, states that they have given importance to female employees to this day. In addition, women's mentoring programs, talent workshops, training courses and courses continue to support women. This way women to take a more active role will be allowed.
One of the names that responded to Binance's statements on International Women's Day is the female co-founder we just mentioned. Yi heused to be. Yi He said: As one of the few female leaders in the industry, I believe we are on a mission with Binance Charity and Binance Academy to help more women understand web3 and blockchain technology. Our training and internship programs are designed to provide young women with the knowledge and skills needed to revolutionize the industry. we believe that regardless of gender People with ideas can change the world. We hope that these efforts will bring more women to the forefront of innovation and thereby bring change to our industry.
Binance allows new clients to trade commission-free in March!
In the meantime; Binance especially for March started a campaign. Users who registered on Binance for the first time as part of this campaign launched to empower more people to become cryptocurrency investors,"IWD2023They do not pay commission on their purchases and sales during the month with the code ". The maximum amount of this promotional code up to $100 Let's say it is valid for transactions.
Source: Web Tekno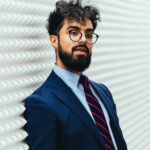 Jason Root is a blockchain enthusiast and author at Div Bracket. He provides comprehensive coverage of the latest developments in the world of blockchain, offering readers a unique perspective on the industry and its potential for revolutionizing various industries.