Founder of Terra (LUNA), which caused one of the biggest crashes in the cryptocurrency community Do Kwon finally caught. According to the information obtained about arrest warrant Kwon was captured in Podgorica, the capital of Montenegro. Captured on Do Kwon at Podgorica Airport forged documents are also in the descriptions.
Do Kwon, head of the Terraform Labs team, once said: "crypto kingwas called '. Terra (Luna) Kwon, who made millions in a short period of time from the cryptocurrency called Kwon, was cornered by the collapse of his ecosystem's algorithmic stablecoin UST. Do Kwon, which has been one of the names sought after by many countries for a while, finally captured.
Only responsible for lost billions of dollars!
Most stablecoins that have been released store as much real money as the minted amount. But it stalled when Kwon relied on an algorithm instead. The fact that the algorithm started selling a large amount of Terra (LUNA) caused investors to lose. At the end of the work, one of the biggest collapses of the cryptocurrency world happened. what happened, lost billions of dollars had caused. As such, the United States, South Korea and Singapore captured Do Kwon en is returned had taken action. It was already a matter of curiosity to which country Kwon will be delivered.
Montenegrin Interior Minister Filip Adzic made the announcement!
Statement on the arrest of Do Kwon, Montenegrin Interior Minister Filip Adzic It's done by. Adzic used the following statements in his post on Twitter:
One of the world's most wanted fugitives has been arrested in Podgorica. Montenegrin police have arrested a person suspected of being one of the most wanted fugitives, South Korean national Do Kwon, co-founder and CEO of Singapore-based Terraform Labs. The former "cryptocurrency king", who is behind the loss of more than $40 billion, is being held at Podgorica Airport with false documents as South Korea, the US and Singapore demand his extradition. We are waiting for official authentication.
If there are new developments in this area, we will keep you informed.
If you want to remember what happened in the past:
Source: Web Tekno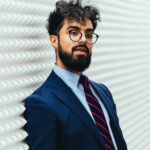 Jason Root is a blockchain enthusiast and author at Div Bracket. He provides comprehensive coverage of the latest developments in the world of blockchain, offering readers a unique perspective on the industry and its potential for revolutionizing various industries.