Sony announces the latest for vloggers, the ZV-1 II with ultra-wide zoom.
A compact camera with built-in lens, belonging to the ZV series of camcorders, allows content creators to reach a wider audience.
Sony Electronics is releasing the second generation of the ZV-1 camera in its ZV vlogger camera series, the ZV-1 II, with market-leading in-demand and popular features. With a wider angle than the ZV-1, the ZV-1 II helps vloggers create more compelling stories with more compelling image quality.
With a 1-inch Exmor RS™ image sensor (approximately 20.1 effective megapixels), a BIONZ X™ image processor, and a ZEISS® Vario-Sonnar T* 18-50mm F1.8-4 lens, the ZV-1 II allows creators to level levels to enjoy challenging features. From an 18-50mm wide-angle lens that can frame everything from group selfies, cramped interiors, or action shots of everyday scenes, to multi-face detection that recognizes multiple faces and automatically adjusts to ensure each face is clear and sharp when capturing selfies that include two or three people, the ZV-1 II is an advanced camcorder ideally sized for travel.
Full set of features for vloggers and video content creators
The ZV-1 II camera has a number of popular new features that will give creators the tools to create better content.
• Ultra wide angle and zoom. The 18mm wide angle of view makes it easy to capture beautiful, high-quality images of the entire scene, especially when shooting at arm's length. The 18-50mm optical zoom and Clear Image Zoom smoothly magnify images while minimizing loss of quality to create a variety of videos by changing the viewing angle.
• 1-inch sensor with bokeh switch creates beautiful bokeh by blurring the background with one touch.
• Three-capsule smart microphone: In auto mode, the camera detects human faces or objects and automatically changes the direction of the built-in microphone (Settings [Front] or [All Directions]). In manual mode, you can choose [Front] (front) for selfie, [Rear] (backward) when recording with history or [All Directions] (in all directions). The included windscreen ensures that you can clearly record the speaker outdoors. The easy-to-use Multi Interface Shoe wireless accessory and 3.5mm microphone jack make it easy to connect external microphones.
• The Cinematic Vlog Setting function meets the requirements of easily capturing surrounding images with a vlog camera. It allows you to achieve incredible images with one touch. Just touch the function icon on the screen and the camera will automatically set the CinemaScope size (2.35:1) and frame rate to 24fps like a motion picture. Then exit using the on-screen buttons to select from five VIEWS (aspects) and four MOODS (moods).
• Creative Look supports 10 preset styles to suit your creative tastes and provides professional level image processing features.
• The Face Priority AE and Soft Skin Effect functions immediately and automatically detect faces and adjust the exposure to optimize face brightness regardless of lighting conditions. The soft leather effect combines skin and facial features when engraved.
• Fast hybrid autofocus system. Even in high-definition 4K, which requires precise focusing, the camera will keep images sharp with the same Fast Hybrid AF system as the α series cameras. The camera is equipped with an AF transition speed that allows you to select the focusing speed during movie shooting, and an AF subject shift sensitivity that allows you to control the focus according to the movement of the subject and the environment. In addition, Real-time Eye AF can accurately focus on people or animals when taking photos or videos.
• Product Demonstration Setting Mode is a handy feature that allows you to record demonstration videos with a smooth transition between your face and the product you are presenting.
• The S&Q recording mode lets you choose between slow motion recording up to 5 frames or fast recording up to 60 frames to add drama to everyday scenes. The combination of shooting and recording speeds can now be defined on the same screen.
• An ISO sensitivity of 125 to 12800 enables the camera to record clear images with less noise even in low light.
• Electronic Image Stabilization in active mode allows you to shoot content while walking or in motion, which is especially useful when shooting handheld movies, as well as shooting slow and fast images.
• Built-in ND filter reduces exposure by up to three stops and creates beautiful bokeh even in bright light.
Compact and lightweight camera that is easy to transport, operate and connect
The ZV-1 II is ideal for travel; Its compact and lightweight design makes it easy to carry in your pocket or small bag, even with a wide-angle optical zoom lens. In addition, it supports a variety of shooting styles with a selfie-friendly vari-angle screen, comfortable grip frame (optional GP-VPT2BT grip can also be used), easy-to-use keys and controls, and an indicator light. entry before construction. The OSD has been redesigned and now has a highly visible thick red border that clearly shows when recording is in progress. The camera can be easily charged via the USB Type-C connector.
For high-quality live streaming, simply connect the ZV-1 II to a PC or smartphone using a commercially available USB cable (not included) for use as a webcam. Make your videos more engaging in online meetings and livestreams with Creative Look, which enhances the look and adjusts skin tone. Faces will appear clearer and brighter (Face-priority AF) while eyes remain in focus (Real-time Eye AF).
Eco-friendly and affordable design
In addition to Sony's commitment to a sustainable future through global initiatives such as Road to Zero and renewable energy targets by 2030, the ZV-1 II has been specifically designed with sustainability in mind. For the construction of the chamber, secondary materials are actively used, including SORPLAS.TM, reducing environmental impact without sacrificing functionality. For individual packaging, Sony's unique "Original Blend Material" recycled paper is used, which does not use plastic and is easily recycled. The use of materials such as bamboo, sugar cane fibers and recycled paper obtained from the market is environmentally friendly and ensures high quality.
The ZV-1 II includes new accessibility features that make your work easier in many ways, including a screen reader for the visually impaired. Accessibility features allow anyone to enjoy recording and playback of content. When the screen reader function is activated, the menu screens are read aloud. The screen reader can be enabled by turning on [Screen Reader] tab [Setup]. Screen reader volume can be adjusted in settings [Sound Options]. In addition to the above, the ZV-1 II includes many features to help you accurately focus on a variety of subjects. Real-time Eye AF can automatically recognize people and focus on them. [Human] or animals [Animal]. The camera also has a real-time tracking function. Focus zoom and sharpening functions make manual focusing easier, while features such as touch focus, touch tracking and touch shutter allow the user to focus, track and shoot by simply touching the subject on the screen. Accessibility features of the ZV-1 II camera (listed in specifications): Screen reader, Touch AE, Focus magnifier, Peaking, Real-time Eye AF, Real-time Tracking, Touch Focus, Touch Tracking, Touch Shutter, LCD vari-angle screen and Custom function (personalization).
Technocio – technical trends
We are a community that connects millions of people through news and analysis of technology trends, lifestyle, hospitality and tourism.

Source: Technocio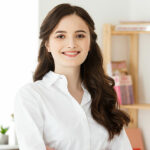 I'm Sandra Torres, a passionate journalist and content creator. My specialty lies in covering the latest gadgets, trends and tech news for Div Bracket. With over 5 years of experience as a professional writer, I have built up an impressive portfolio of published works that showcase my expertise in this field.