The ongoing patent dispute between Nokia and Oppo has had significant implications for Oppo's advertising efforts in certain European markets. Accordingly, it is reported that Oppo has decided to withdraw from markets such as Germany and France due to these restrictions. Similarly, Vivo, which got into the same patent dispute with Nokia, decided to exit markets such as Germany and Poland. However, Oppo has denied rumors that Oppo is withdrawing from the Polish market in a recent statement. Instead, the brand has released the launch dates of future products, including the Oppo Reno 10 series, which is scheduled to launch in Poland.
In a statement, Oppo categorically denied rumors that it would withdraw from the Polish market, emphasizing the importance of this for the company. Oppo has planned to launch it throughout the rest of the year, including IoT devices like the Reno 10 series in July and then the Oppo Enco Air 3 Pro headphones. In addition, the company said it aims to expand its ecosystem portfolio and maintain its strong presence in Poland.
Oppo is expected to launch the Reno 10 series in many markets outside of China in the coming weeks. While it has been confirmed to hit the Polish market in July, it will launch in India in the third week of June, according to a recent report.
Available in China, the Reno 10, 10 Pro, and 10 Pro+ are powered by Snapdragon 778G, Dimensity 8100 and Snapdragon 8 Plus Gen 1 chipsets, respectively. There is an assumption that the three models that will make their mark on the global market will basically differ in areas such as display, rear panel design, cameras and chipset.
For the global market, the Oppo Reno 10 will reportedly be equipped with the Dimensity 7050 chip, while the Reno 10 Pro will reportedly be equipped with the Snapdragon 778G processor. It is not yet clear whether the Global Reno 10 Pro+ will have Snapdragon 8 Plus Gen 1 like the Chinese version.
Source: Port Altele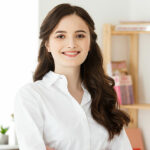 I'm Sandra Torres, a passionate journalist and content creator. My specialty lies in covering the latest gadgets, trends and tech news for Div Bracket. With over 5 years of experience as a professional writer, I have built up an impressive portfolio of published works that showcase my expertise in this field.