Experts have published a review of the Xiaomi 13 Ultra camera, and here we can talk about the disappointment for fans of the brand: the most advanced Xiaomi camera phone took only 14th place in the global ranking, and sensationally not only all the flagships of 2023, but also Xiaomi. Even Mi 11 Ultra!
The capabilities of the Xiaomi 13 Ultra camera are estimated at 140 points. For comparison: The result of the first-placed Huawei P60 Pro is 156 points.
Among the advantages of the Xiaomi 13 Ultra camera, very stable image quality over the entire focal length range, neutral white balance in stills and videos, wide dynamic range in stills, good balance of detail and noise in most shooting conditions, smooth and accurate autofocus during video recording, when shooting at night good exposure for shots with faces.
Disadvantages – a reasonable delay between pressing the shutter button and directly capturing the image, oversaturated colors in the photo when shooting on the street, street photos sometimes have a halo effect (by the way, this is not only noted by Xiaomi users) 13 Ultra, but also in other models, for example, Xiaomi 13 Pro), problems with white balance in video, etc.
In general, the Lecia camera in the Xiaomi 13 Ultra is good, but not perfect. And if you compare the result with the price of the smartphone, which turned out to be more expensive than the famous models listed in the DxOMark rating above, then this is not ideal at all.
Source: Port Altele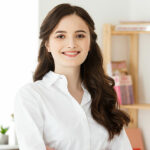 I'm Sandra Torres, a passionate journalist and content creator. My specialty lies in covering the latest gadgets, trends and tech news for Div Bracket. With over 5 years of experience as a professional writer, I have built up an impressive portfolio of published works that showcase my expertise in this field.