The megapixel war seemed to have calmed down. In fact, by talking to some manufacturers, they confirmed firsthand that the market is (in principle) oriented not so much towards resolution, but more towards image processing. Until Samsung said Let's hold the glass.
200 megapixels brings the Samsung Galaxy S23 Ultra one of the best cameras we've ever seen on a phone, and now They want to repeat the game with secondary cameras. Next-generation smartphones and ultra-wide-angle phones should opt for 200 megapixels if they want to ensure consistency between the main sensor and secondary sensors. Since this won't be economically feasible, Samsung has a plan to achieve this: a single sensor.
The importance of betting on zoom according to Samsung
Samsung first tells us how important it is to use a telephoto lens when shooting in portrait mode. Shooting at 1x with 24mm lenses, inevitable degradationWhen shooting with telephoto lenses like 3.5x (85mm), it's at a much sweeter and distortion-free focal length for this type of photography.
Secondly, they say that the longer the focal length, the smaller the depth of field will be. In other words, they refer to the bokeh quality (the natural blur of the sensor). Those more experienced in photography may argue that Samsung is right here to some extent: depth of field also directly depends on the shooting area of ​​\u200b\u200bthe photo. Lens aperture and sensor size. At these two points, the telephoto and ultra-wide-angle sensors are located very, very far away from the main sensors.
Samsung is aware of this. He explains that currently the main sensors range in size from 1/1.4″ to 1″. We expect ultra-wide angles and telephoto lenses to move from 1/2.7″ to 1/2″. This is one of the main explanations. Why are the secondary cameras on our phones significantly worse? The Korean manufacturer wants to start closing this gap between secondary cameras and main cameras, putting on the table the need for these sensors to reach the same level as the latter (at least on the technical sheet).
The new era of lossless zoom
Apple introduced a very curious innovation with the iPhone 14 Pro: 2x zoom without loss of quality. It's the same thing the iPhone 15 and 15 Plus now enjoy. This is a zoom achieved by cropping the central area on a high-resolution sensor (something very different from doing a digital enlargement on an already rendered image).
Samsung promises 200 MP sensors can shoot 2x and 4x without quality loss Thanks to remosaic algorithms. They even dare to compare the sharpness of the 4x zoom on the sensor with the 3.9x hybrid telephoto lens (3x optical + 1.3x) digital.
The same technology when applied to a 200MP telephoto lens with three optical magnifications translates into 6x and 12x lossless zoom. However, Samsung has not yet told us that a telephoto lens with these features has been produced, but it did mention the advantage of using a huge 200 MP ISOCELL sensor as the main camera and lossless zoom between 2 and 4x.
Good news? Samsung is one of the main players in mobile photography. Even if you don't plan on buying some of their products, they are the primary distributor of camera sensors from many manufacturers (along with Sony) and are touting the importance of having higher resolution telephoto and ultra-wide-angle sensors. It is vital for the future of the phone.
Image | Xataka
in Xataka | I have a mid-range and a top-end of 200 megapixels. I was shocked by the results
Source: Xataka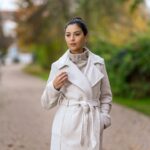 Emma Ortiz is a gadget expert and author at Div Bracket. She provides in-depth coverage of the latest and greatest in consumer technology, offering readers an inside look at the latest trends and innovations in the world of gadgets.