Elon Musk, owner of the social network X, has suggested that all users of the old Twitter may have to pay a fee to access the platform.
According to Ukrinform, BBC reported on this issue.
"We're moving to a small monthly fee to use the system," Musk said during a meeting with Israeli Prime Minister Benjamin Netanyahu, adding that the only way to counter bots is through the payment system.
The article notes that the head of social network X has long stated that the solution to getting rid of bots and fake accounts on the platform is to charge for verification.
"The cost of building a bot is very small. But even if someone had to pay a few dollars or a small amount like that, the actual cost of the bots would be very high," Musk said.
He added that social network X is looking for cheaper options for its users because it wants it to be "some money". Currently users can use social network X for free.
The risk of introducing payment for access to the platform is that social network
As reported, Company X (formerly Twitter) remains unprofitable due to falling advertising revenue and a heavy debt load.
Photo: Getty Images
Source: Ukrinform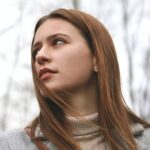 As an experienced journalist and author, Mary has been reporting on the latest news and trends for over 5 years. With a passion for uncovering the stories behind the headlines, Mary has earned a reputation as a trusted voice in the world of journalism. Her writing style is insightful, engaging and thought-provoking, as she takes a deep dive into the most pressing issues of our time.