Sony is expected to launch the much anticipated predecessor for its compact smartphone this fall, and a recent FCC certification has confirmed some nice technical updates for the Sony Xperia 5 IV that will likely also support wireless charging. With 3.5mm headphone jack.
Months after the launch of the well-received Sony Xperia 1 IV, many fans of the Japanese tech giant are looking forward to the successor of the Xperia 5 III, which will likely receive some major hardware upgrades. While it remains unclear whether Sony plans to pack the compact smartphone with a Snapdragon 8 Gen 1 SoC or more precisely the more efficient Snapdragon 8+ Gen 1, a new FCC certification is now shedding light on a few features of the Sony Xperia 5 IV.
For example, the smartphone Sony registered with the US Federal Communications Commission had dimensions of 155.74 by 67.1 millimeters, which was slightly smaller than before. The diagonal of the Sony Xperia 5 IV screen is 153.5 millimeters, which means 6 inches and is 0.1 inches smaller than the screen of the previous generation. Unfortunately, the certificate doesn't reveal any details about the Sony Xperia 5 IV's cameras or other internal components, but there are still some pleasant surprises for compact smartphone fans.
First, the Japanese tech giant will apparently equip the Sony Xperia 5 IV with a 3.5mm headphone jack, which is undoubtedly good news for smartphone users who are hesitant to switch to wireless headphones. Additionally, the certification indicates that the Sony Xperia 5 IV will finally support wireless charging, one of its predecessor's most annoying shortcomings. The compact smartphone will also support the Wi-Fi 6 standard and the RFID smart card system predominantly used in Japan.
The Sony Xperia 5 IV release date is still unknown, but Sony fans may pay more attention to our IFA Berlin news in a few weeks, as the company has previously showcased new Xperia smartphones at Germany's biggest consumer electronics show. Source
Source: Port Altele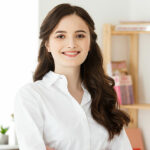 I'm Sandra Torres, a passionate journalist and content creator. My specialty lies in covering the latest gadgets, trends and tech news for Div Bracket. With over 5 years of experience as a professional writer, I have built up an impressive portfolio of published works that showcase my expertise in this field.