As he reported channel 24Asus has announced the start of sales of the extraordinary Zenbook 17 Fold OLED (UX9702). Even industry-unique solutions have been developed with the Intel team to create a futuristic gadget.
Laptop enthusiasts have long been waiting for the form factor of the future to appear on store shelves because flexible display technology has been around for a while. There are smartphones, monitors and even huge TVs.
Many of the most interesting laptops of 2021-22 only had design updates, and the flexible 17-inch Zenbook 17 Fold OLED is one of the few devices that can surprise not only with its form factor, but also with its price.
The price of the laptop of the future
In the global market, the Zenbook 17 Fold OLED will be available in the fourth quarter of this year at an equally fantastic price point. 3499 dollars.
Photo Zenbook 17-Story OLED
Photo: Asus
Interesting features of the laptop
For the money, you get two OLED screen sizes in a laptop: a large 17.3-inch 2.5K touchscreen with a 4:3 aspect ratio that folds down the middle to transform into two 12.5-inch displays with Full HD (1920 1280), and in between non-frame 3:2 aspect ratio.
When fully folded, the laptop becomes extremely compact and portable – its size becomes smaller than a sheet of paper.
Various modes of using the device are available for the user:
computer,
a laptop with a bluetooth keyboard,
laptop with virtual keyboard,
tablet,
book,
expansion mode.
Each screen can be split into multiple windows and content can be edited using ASUS ScreenXpert 3's smart window management function and Mode Switcher function. Despite the versatility of the screen and its large diagonal size, the device weighs only 1.5 kg without the keyboard and 1.8 kg with the keyboard.
The flexible OLED display has a 0.2ms response time, a 60Hz refresh rate and is complemented by a powerful four-speaker Dolby Atmos sound system certified by Harman Kardon. It has Dolby Vision and PANTONE Validated certification (designers will be pleased).
Zenbook 17 Fold OLED implements several smart functions based on artificial intelligence algorithms:
A built-in color sensor for detecting the user's presence using an HD camera with an IR sensor, automatic adjustment of screen brightness and color temperature;
and a 5 megapixel webcam using artificial intelligence from ASUS 3D Noise Reduction (3DNR) technology to capture clear video.
Features and benefits of Zenbook 17 Fold OLED
High performance is ensured by the latest 12th generation Intel Core i7-1250U processor, Intel Iris X graphics coreto16GB RAM and 1TB high speed PCIe solid state drive.
For connecting peripherals, two convenient USB-C Thunderbolt 4 ports are provided, supporting fast charging of the 75 Wh battery and connecting external displays.
The new ASUS ErgoSense touchpad keyboard provides comfortable typing with 19.05mm key spacing and 1.4mm stroke depth.
Technical specifications of Zenbook 17 Fold OLED
Processor

Intel Core i7-1250U, 12th generation

view

Unfolded: flexible 17.3″ OLED display 2.5K (2560 x 1920), 4:3 aspect ratio, 350 cd/m2, touch

When folded: 2, 12.5″ (1920 x 1280), aspect ratio 3:2 displays

OS

Windows 11 Pro / Home

Graphics

Intel Iris Xto

data store

16GB LPDDR5 memory on motherboard

accumulator

SSD 1TB (M.2, NVMe, PCIe 4.0)

Interfaces

Intel Wi-Fi 6E, Bluetooth 5.2

Cell

5 megapixel AI camera with ASUS 3D Noise Reduction technology

HD camera with IR sensor and Intel Visual Sensing controller

Color sensor for automatic adjustment of brightness and color temperature

ports

2 x Thunderbolt 4 / USB-C (up to 40 Gbps)

1 x combo audio jack

touchpad

well

Sound

Quad-speaker sound system, Harman Kardon certification, Dolby Atmos support

Microphone array and voice recognition support via Cortana and Alexa

battery

75Wh

Up to 9.5 hours of operation (12.5″ laptop mode); Up to 8.5 hours of operation (17.3″ desktop mode)

Power source

65 W, Type-C

Output: 20 V DC. current, 3.25 A, 65 W; input: 100–240 V AC, 50/60 Hz, universal

Dimensions

Unfolded: 378.5 x 287.6 x 8.7~12.9 mm

When folded: 287.6 x 189.3 x 17.4~34.4 mm

ASUS ErgoSense Bluetooth keyboard with touchpad 285 x 182 x 5.5 mm

Stack

Without ASUS ErgoSense Bluetooth keyboard: 1.5 kg

With ASUS ErgoSense Bluetooth keyboard: 1.8 kg
Source: 24 Tv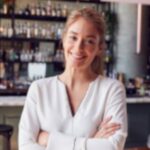 Alice Smith is a seasoned journalist and writer for Div Bracket. She has a keen sense of what's important and is always on top of the latest trends. Alice provides in-depth coverage of the most talked-about news stories, delivering insightful and thought-provoking articles that keep her readers informed and engaged.