Probably many are waiting for the iPhone 14 Pro Max camera test by DxOMark experts, but so far the screen and sound have been tested. And with regard to the screen, it is not equal to the new flagship from Apple: it scored a maximum of 149 and passed the corresponding rating.
Experts highly appreciated the convenience of using the smartphone on the street (brightness reaches 2000 cd/sq.m), the HDR mode and the almost complete absence of "frame drop" in games or when playing videos. There are also a few drawbacks (for example, if you look at the screen from an angle, the colors turn a little green, which worsens the transmission of skin tones), but they are not critical.
Thus, in the rating of DxOMark screens, Apple now dominates – all three top positions are occupied by smartphones.
As for the sound, usually everything is fine: experts note that the iPhone 14 Pro Max is very convenient for listening to music, watching videos and playing games. It is also very suitable for recording concerts, performances or other loud sound sources. Of the minuses – distortion when listening to music at maximum volume, and strong penetration of background noise, due to which sounds are recorded worse when recording audio outdoors.
However, in the audio rating, the iPhone 14 Pro Max took only the ninth line. However, this is the best result of an Apple phone. Source
Source: Port Altele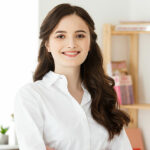 I'm Sandra Torres, a passionate journalist and content creator. My specialty lies in covering the latest gadgets, trends and tech news for Div Bracket. With over 5 years of experience as a professional writer, I have built up an impressive portfolio of published works that showcase my expertise in this field.