The website Mydrivers has published the rating of the 20 best selling mobile phones in history, using data officially released by the manufacturers to compile it. Nokia's advantage is obvious. Most of the top 20 models are manufactured by this company and the highest sales volume is the Nokia 1100 mobile phone, which sold 250 million units during its existence. In second place is the Nokia 1110 with 248 million units throughout its existence.
In third place is the iPhone 6, whose sales reached 224 million units. Nokia 105 took the fourth place after selling 200 million phones. The iPhone 6S, which has sold more than 200 million devices, ranked fifth.
The top ten includes the iPhone 7 and iPhone 11, which ranked eighth and ninth with results from 161 and 160 million phones, respectively. With 147 million phone sales, the iPhone 5 took the 14th place. iPhone 8 took the penultimate place with a result of 125 million units. The only phones from other companies were the Samsung E1100 and Moto V3, which ranked 13th and 16th respectively.
Source: Port Altele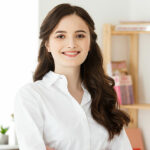 I'm Sandra Torres, a passionate journalist and content creator. My specialty lies in covering the latest gadgets, trends and tech news for Div Bracket. With over 5 years of experience as a professional writer, I have built up an impressive portfolio of published works that showcase my expertise in this field.