The applications and media on our phone are taking up more space every day. This naturally fills up our storage space faster and to a level where we get a nervous breakdown after a while. Social media applications evolve day by day and take up more space as they evolve. However, as the resolution of our cameras increases, so does the size of the images we take. In other words, every innovation in smartphones brings with it the desire for more storage space. It can happen to you today, especially on iPhone models. How to free up iPhone storagewe're going to talk about that.
There are multiple ways to manage your storage. We look at all this together with you. This saves a lot of space on your iPhone's storage space. There can be several reasons why your phone's storage is full. For example, the photos and videos in your gallery can be quite large, or if you have downloaded too many playlists on Spotify, it will also take up space on your phone. These and other overlooked details come back with storage warnings. If you wish, without further ado, Free up iPhone storage Let's continue our steps.
How to free up iPhone storage:
Step 1: First find the cause of the problem
Step 2: Make sure your gallery is optimized
Step 3: Prefer cloud storage tools
Step 4: Remove apps you don't use
Step #5: Clean up your WhatsApp chats
Step 1: First find the cause of the problem
You need to know what takes up most of your phone's storage space. So your first step is to find out what is taking up your phone's storage space. You should go from the most critical storage size to the least. There are 3 biggest things taking up your storage space; photos, apps or your WhatsApp conversations. Of course, this may vary depending on your phone usage. But these three factors cover the most basic storage space.
To find out what's taking up the most storage space on your phone, Settings > General > Storage You have to go to the tab. After a small scan of your phone, the applications on your phone and the space they take up will be displayed. Here you can easily find what takes up the most storage space on your phone.
Step 2: Make sure your gallery is optimized
We said that your gallery is one of the elements that takes up the most space. For example, imagine shooting a video at 4K 60 FPS. This video is much better than a video you shot at 1080p 60FPS. more will take up space. The rule is very simple and clear; As the quality grows, the size grows. We all want to record good and quality images. But from time to time our phone may not allow it. For this, before cleaning your gallery, make sure you have enough support from iCloud.
iCloud, transfers the photos you save in your gallery to the cloud storage system after a while. On your phone, it leaves optimized images with lower dimensions instead of the original resolution images. This way, images are stored in iCloud instead of taking up space on your phone and don't take up space on your phone. But you need to make sure that this setting is enabled. Otherwise, your media will be stored on your phone and continue to take up space. To control this Settings > Photos Go to tab. Make sure iCloud Photos is turned on and there is a blue check mark next to the best storage option on iPhone.
Step 3: Choose cloud storage tools
You don't need to store your photos, videos or documents on your phones. Cloud storage tools You can save the files that are taking up space on your phone or computer to another location using In addition, your files stored in cloud storage tools will no longer take up space on your device and you will have the option to access these files whenever you want. All you need is internet.
The most important example we can give of cloud storage tools is Apple's own iCloud storage service. All iCloud accounts initially get 5 GB of free space. However, if this storage space is not enough, monthly 6.49 Turkish Lira You can get 50 GB of cloud storage per month by paying a fee like: However, your phone automatically backs up to iCloud. A price tag of 6.49 is quite low for today, trust me. By paying this price to Apple monthly, you avoid problems with the storage space on your phone. If you don't want to use iCloud, you can also opt for cloud storage tools like Google Drive, Yandex Disk or Dropbox.
Step 4: Uninstall apps you don't use
You can delete the applications you don't use and your data in the application without any loss. You don't even need to delete your app for this, just transfer it to cloud storage. For example, you don't use the Netflix app often and it takes up a lot of storage space. General > Storage Click on Netflix and Delete app Click . In this way, the application does not take up space, even if it remains on your phone. You can continue to use it at any time by reactivating it from the App Store. This way you will not lose your data in the application.
Step #5: Clean up your WhatsApp chats
WhatsApp is one of the most used social media applications. Because it plays a big role in our communication with other people. The fact that we use WhatsApp so much can also cause it to take up more storage space. To get to the solution, you need to manage your media and chats on WhatsApp. For this WhatsApp > Settings > Storage And Data > Manage Storage Click . From here, find and delete the chats and media that are taking up the most space on WhatsApp.
However, you should also check out the automatic media download options available in the Storage and data tab. Enter the options for photos, audio, video, and documents one by one and select Never. This way, media sent to you will not be downloaded to your phone unless you request it.
For you Methods to free up iPhone storage we gathered. While each of these steps is important, we think the clearest solution is to expand your iCloud space. Because at very low prices you can have 10 times more storage space. This way you don't have to delete any of your photos or applications. What solutions do you find to free up space on your phone? Don't forget to share with us!
Source: Web Tekno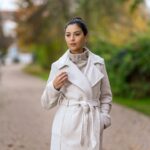 Emma Ortiz is a gadget expert and author at Div Bracket. She provides in-depth coverage of the latest and greatest in consumer technology, offering readers an inside look at the latest trends and innovations in the world of gadgets.