The Central Bank of Russia has issued an official statement announcing that it has indeed recorded several hacking attacks. According to the press service, "the low technical characteristics of most of these attacks" supposedly made it possible to repel them easily. However, mass customer complaints on social networks showed a slightly different picture.
what is known
According to Ukraine's official telegram channel IT ARMY, the goals of the Ukrainian cyber army are:
MTS Bank. From the morning of March 21 to the end of the day, the application and the site did not work. It was also not possible to use a payment card.
On March 20, the Bank "Rosiya" collapsed along with several news outlets, including the propagandist "Vzglyad", "Moskva24", "Svobodnaya Pressa" and "The Count".
Bank "Saint Petersburg" did not work on March 16.
The day before that, the Bank "Bars" was "banked". Its representatives hastily announced "technical studies" without disclosing the truth about the DDoS attack.
A few days ago, "Rosbank", "UBryR", "Uralsib", payment systems "Moneta" and "Payonline" were listening.
And on March 7, such giants as "Sberbank" and "Tinkoff" faced problems – their customers could not pay with cards throughout the country.
As a reminder, the Ukrainian IT Army is a voluntary association of IT professionals created to counter Russian cybercriminals. Activists are launching attacks on Russian state and private companies, organizations and internet services in an attempt to paralyze their work and stop the flow of money from the invaders.
Earlier, the IT Army hacked the resources of the United Russia Young Guard. The personal data of the participants was leaked to the network. Among them is the information of young Putinists who went to or are still in the occupied territories. Also, on 7 October, the IT Army once again attacked the CSTO (Collective Security Treaty Organization, an analogue of NATO) domain. After a successful attack, instead of the usual pages of the resource, a congratulations to Putin appeared in honor of his last birthday.
Source: 24 Tv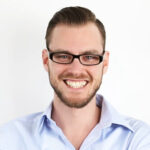 John Wilkes is a seasoned journalist and author at Div Bracket. He specializes in covering trending news across a wide range of topics, from politics to entertainment and everything in between.