Synology has introduced DSM 7.2, its new version operating system for NAS offers innovations in immutable storage and backup, fast full-volume encryption, performance improvements, tighter access control, and storage planning capabilities. The goal is to improve the control, management and security of the ever-increasing data.
NAS owners realize the importance of an operating system that is able to utilize their storage and network devices. Synology has just introduced its DiskStation Manager update, which is considered one of the best on the market, and together with a very complete ecosystem of applications, it deserves to buy a device from this manufacturer.
DSM 7.2, what's new
The new version includes improvements across the entire ecosystem, including apps and services. Synology supplies it free of charge to all NAS owners, and from the news we can highlight:
Adaptive login protection
Two-factor authentication (2FA) is usually not enabled. Adaptive Multi-Factor Authentication (AMFA) now requires confirmation when accessing DSM administrator accounts from untrusted external connections.
New defense against attacks
The extended autoblock in DSM 7.2 covers SMB connections, greatly reducing the chance of successful brute force attacks against weaker credentials. QuickConnect servers now globally ban IP addresses after multiple failed authentication attempts.
Whole volume encryption
Full-volume encryption helps protect shared folders, logical drives, and packet data from physical system and disk theft while increasing speed, security, and convenience.
More effective direct notifications
Additional configuration options help tune notification rules to ensure delivery of critical messages:
Unlimited number of email recipients per rule.
Set custom delivery channels per rule (email, push service, webhook)
only one account
Expanded support for SSO Server and SSO Client protocol in DSM 7.2 allows convenient access to a single account regardless of which provider is used.
Increased performance and efficiency
DSM 7.2 adds support for M.2 NVMe SSD storage in multiple systems, enabling more flexible use of the integrated M.2 NVMe slots. SSD deduplication has been improved with the implementation of inline zero block erasure, which provides up to 25% faster times by reducing the amount of data that needs to be stored. With block-level storage technology, initial system-wide backups are twice as fast.
Write once, save forever
It technically enforces a data retention policy with WriteOnce shares that are locked before modification or deletion. Protect folders for a defined time or disable changes forever.
Mat ransomware
Snapshot Replication's new Immutable Snapshots feature securely stores immutable copies of your data to prevent administrator credentials from being stolen.
DSM 7.2 is now freely available for Synology NAS devices in the manufacturer's download center. It can also be updated from the same device.
Source: Muy Computer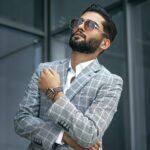 Donald Salinas is an experienced automobile journalist and writer for Div Bracket. He brings his readers the latest news and developments from the world of automobiles, offering a unique and knowledgeable perspective on the latest trends and innovations in the automotive industry.