WithSecure expands its Elements platform with a tool that can identify dangerous and faulty cloud configurations.
Misconfigurations are the devil of cloud migration. Study after study shows that public cloud providers have an inherently secure infrastructure, but their customers are still vulnerable due to configuration issues. If you're not careful, you're exposing an S3 bucket or API to the wider internet, with all the consequences that entails.
CPM module
WithSecure is happy to help at Sphere 23 in Helsinki. The security specialist (to many better known by its former name F-Secure) therefore introduces WithSecure Cloud Security Posture Management. Hidden under this name are new features that will become part of WithSecure Elements: the central cloud-based security platform for the company's customers.
"Many customers find it confusing to identify which aspects of security are the cloud provider's responsibility and which they are accountable for," said Leszek Tasiemski, head of product management at WithSecure. The company's own research shows that 24 percent of companies have identified security misconfigurations in their cloud environment in the past year.
functionality
The Cloud Security Posture Management module for Elements is designed to help you manage the risks in both AWS and Microsoft Azure. Google Cloud Platform is currently out of the question. The module consists of the following:
Misconfiguration scanning with risk detection and prioritization.
Configuration checks of IAM permissions, unencrypted data, instances with public IP addresses, and the presence of logging.
Consulting expertise and research drive functionality.
A dashboard shows a clear overview of any issues and the development of the level of maturity over time.
Specific rules to help with CIS, NIST, and CSF compliance
Possibility for partners to offer the service to end customers.
Interested organizations can now apply to participate in a pilot project. Cloud Security Posture Management is not yet generally available.
Source: IT Daily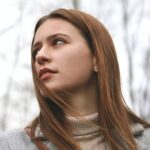 As an experienced journalist and author, Mary has been reporting on the latest news and trends for over 5 years. With a passion for uncovering the stories behind the headlines, Mary has earned a reputation as a trusted voice in the world of journalism. Her writing style is insightful, engaging and thought-provoking, as she takes a deep dive into the most pressing issues of our time.