Google updated its support page without too much publicity and expanded the Google Play Games service to the European market, including Spain, and with it the ability to launch Android Games on Windows PC.
Bringing Android games to PCs is a work in progress with various vendors. One of them is the Windows Subsystem for Android, one of the big news announced for Windows 11. It didn't come in time before the launch, but Microsoft continued its preferential development for its "idyll" with Android, once accepted as if it were your own operating system. It was released to the general public last year and the latest version has been updated to Android 13 with improvements and new features.
Once activated, WSA will allow you to install and run Android games and apps. as if they were native to Windows. Application icons appear in the Start menu, on the taskbar, and elsewhere, and applications run in resizable or resizable windows. It supports ARM and x64 PCs with at least 8GB of RAM.
Google is also at work, and the Google Play games we'll see today have been announced as part of it The Game Awards 2021. As far as we know, there is no collaboration between Google and Microsoft. The projects are independent and for starters, Google works from Windows 10, something that is not officially possible (yes, unofficially through third-party tools) in Microsoft. In addition, Google has much more potential than Microsoft (so far limited to the Amazon store) because it has the potential to play thousands of titles from the Play Store.
How to try Google Play Games
The service has just arrived in Europe, though like the one available in the United States, it's still labeled "beta." The minimum hardware requirements They are accessible to any modern computer and are listed in:
Windows 10 (from version 2004)
SSD with a capacity of 10 GB
8GB of RAM
A CPU with four physical cores
Intel UHD GPU 630 or better
Hardware virtualization enabled
A Windows administrator account
Logically, from there up and Google recommends a dedicated graphics card and a processor with 8 logical cores to improve performance.
Device
Before installing the service, the previous section on virtualization should be taken into account, since the service works with this technology. That's why you need to make sure activate the Windows hypervisor platform before installation. If you haven't, you'll get an error and warning to go back when you try to launch Google Play Games.
As you probably know from other virtualization tutorials that we have offered you, Hyper-V is a native Windows hypervisor and although there are alternatives with higher capacity (VirtualBox, VMware Workstation Player…), it stands out for its integration with the system, its ease of use and its ability to run directly on the hardware of the host machine without the need to install additional software.
Its activation is done from Control Panel> Programs and Features> Turn Windows features on or off. Before installing the Google app, scroll down the menu and enable Hyper-V. (If you still get execution errors, you should also check if CPU virtualization is enabled in BIOS/UEFI)
From there, installation is trivial. Google has published a user guide that makes this task easier and basically consists of:
Download "Install-GooglePlayGames-Beta.exe" from the official site and install it like any executable file.
Sign in with your Google ID account. It must be the same one you use on both mobile and PC.
Accept the terms of service and follow the instructions to complete the installation.
Once installed, the application works like any other program in Windows. Run the created shortcut and you will enter an interface like the following:
It works like any digital game store. You must download the titles you are interested in to your personal computer. On Android, they are small compared to those on PC, so you won't have a problem with disk space. After installation, you can find them in your library.
Google Play Games is in beta stage and there is still development to improve in terms of performance, controller support, customization and also the number of compatible games which are currently minimal compared to the immense number of games available for Android.
But it's all just beginning… Running Android games on a Windows PC is possible, officially from Google and now available in Europe, and also from Microsoft with its WSA on Windows 11.
Source: Muy Computer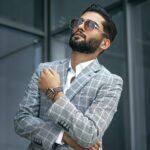 Donald Salinas is an experienced automobile journalist and writer for Div Bracket. He brings his readers the latest news and developments from the world of automobiles, offering a unique and knowledgeable perspective on the latest trends and innovations in the automotive industry.