Startup OpenAI, the developer of the chatbot with artificial intelligence ChatGPT, announced that it will allocate 10 grants, for a total of $1 million, of $100,000 to conduct experiments on the regulation of artificial intelligence technologies.
As reported by Ukrinform, this was reported by Reuters.
"The $100,000 grant will be awarded to those who present a compelling case for answers to questions such as whether AI should criticize government officials and what constitutes the 'average individual' in the world," the company said in a statement on the grants.
Critics say AI systems like ChatGPT are inherently biased. Specifically, users found examples of racist or sexist inferences from AI software.
Because of this, there is a growing concern that artificial intelligence working alongside search engines like Google and Bing can produce convincingly false information.
"Artificial intelligence systems should benefit all humanity and be as accessible as possible. We are launching this grant program to take the first step in that direction," OpenAI said in a statement.
The company said the results of the grants can provide their own views on managing artificial intelligence, but no recommendations will be "binding".
OpenAI CEO Sam Altman is calling for AI regulation by issuing new updates for ChatGPT and the DALL-E image generator. "If this technology goes in the wrong direction, it can definitely go wrong," he told a U.S. Senate subcommittee this month.
The publication also notes that almost every industry concerned with the potential of artificial intelligence to increase productivity and reduce labor costs fears that the latest technology may spread misinformation or factual inaccuracies. Artificial intelligence is already behind many common scams. Yes, the fake viral image of the explosion near the Pentagon recently affected the stock market for a short time.
As reported by Ukrinform, representatives of Group of Seven (G7) countries will meet next week to discuss issues with generative tools of artificial intelligence.
Source: Ukrinform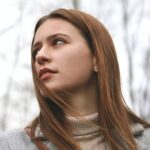 As an experienced journalist and author, Mary has been reporting on the latest news and trends for over 5 years. With a passion for uncovering the stories behind the headlines, Mary has earned a reputation as a trusted voice in the world of journalism. Her writing style is insightful, engaging and thought-provoking, as she takes a deep dive into the most pressing issues of our time.