Food processors are another line of technology that is not only updated, but also adapted to make it more accessible to anyone who wants to use it. AND kitchen robotit allows anyone to cook without having a hand or knowledge, but thanks to more affordable options such as Monsieur Cuisinie Smart from Lidl you don't need to have a lot of money.
These days we've been testing the latest model of Lidl's newest robot, the Monsieur Cuisne Smart, a robot that revolutionized the industry when it first appeared, and whenever Lidl puts it on sale (they do so temporarily), it's sure to be a hit.
design and function
Monsieur Cuisine Smart stands out with its elegant and modern design. It should be borne in mind that these types of robots are not suitable for all sizes of kitchens, or they are, if in exchange we give up other appliances that take up space on the worktop.
It is made of high-quality, durable materials that ensure its long life and strength. It has an easy-to-use color touch screen that allows intuitive navigation and precise control of all functions.
One of the most notable features of this food processor is its versatility. With it, you can perform a wide range of culinary tasks such as mixing, kneading, crushing, chopping, steaming, blending and many more. In addition, it is equipped with a built-in scale that facilitates accurate measurement of ingredients and eliminates the need for additional utensils.
functionality and connectivity
Monsieur Cuisine Smart has a wide range of programs and preset cooking modes that simplify the recipe preparation process. These programs include options for making soups, sauces, stews, desserts and more, with lists of all the ingredients to make shopping easy. In addition, parameters such as temperature, cooking time and mixing speed can be adjusted according to the user's preferences.
A distinctive feature of Monsieur Cuisine Smart is its connectivity. This food processor can be controlled remotely via its app, allowing you to access recipes, adjust settings and receive status alerts from anywhere in the house. The app also offers the option to update your kitchen machine's software to get the latest features and improvements.
Easy to use and clean
One of the strengths of these food processors is that they have to be easy to use, which the Monsieur Cuisine Smart achieves with an intuitive interface and preset programs that make food preparation quick and easy. The food processor also comes with a detailed manual that explains step by step how to use the individual functions.
Cleaning is also an easy task thanks to the removable, dishwasher-safe materials. The blades, mixing bowl and other accessories can be easily removed and cleaned.
Conclusion
The Lidl Monsieur Cuisine Smart food processor has become an indispensable ally in the kitchen for many culinary enthusiasts and professionals. Its elegant design, versatile features, connected functionality and ease of use have gained popularity and proved to be an excellent choice for those looking for a reliable helper when preparing food.
With a wide range of preset programs, an intuitive touch screen and a convenient mobile app, Monsieur Cuisine Smart offers a complete and customizable cooking experience. Whether you're a beginner in the kitchen or a seasoned expert, this food processor adapts to your needs and helps you create delicious meals with ease.
Personally, when I tried to cook several of the attached recipes, I consider it a good investment, where the advantage is to gradually learn all the functions it entails and cook to your liking, saving a lot of time both during cooking and later, scrubbing.
Monsieur Cuisine Smart
WE LIKE
Ease of use Affordable price
SUMMARY
Elegant design, versatile features, connected functionality and ease of use
Design and build quality
9
Source: Muy Computer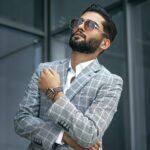 Donald Salinas is an experienced automobile journalist and writer for Div Bracket. He brings his readers the latest news and developments from the world of automobiles, offering a unique and knowledgeable perspective on the latest trends and innovations in the automotive industry.