Apple's WWDC 2023 event will take place tomorrow, and there are many leaks about what the company may announce. One of the more interesting rumors is that Apple may stop using the "Hey Siri" trigger phrase. Currently, we can activate Siri by holding down the power button or saying "Hey Siri". But new rumors suggest that Apple could change that. Details are here…
Apple improved Siri accuracy and responsiveness with a new trigger phrase instead of "Hey Siri"
When it comes to technology, leaks are inevitable. During the development or production stages, someone is always revealing something, which is enough to keep tech enthusiasts busy until the products we expect are announced. When it comes to Apple products, Mark Gurman is usually responsible for these leaks. As the Gizmochina team, we closely follow this journalist, who is known for frequently revealing Apple's secrets. According to its latest statement, the "Hey Siri" command may be deprecated.
Apple is reportedly planning to remove the "Hey Siri" trigger phrase. This change will allow users to launch Siri hands-free simply by saying "Siri" without having to say the wake word first. The change is reportedly part of Apple's effort to make Siri more accurate and responsive. The company is working to make Siri more natural and user-friendly, and this change is a big step in that direction.
Gürman stated that he revealed the situation in his post:
"The company is working on an attempt to remove the phrase "Hello" from the trigger phrase so that the user simply says "Siri" with the command. While this may seem like a minor change, making the switch is a technical challenge that requires a significant amount of AI training and basic engineering. "The fact that Siri can understand the singular phrase "Siri" in many different accents and dialects. The presence of two words – "Hey Siri" – makes it more likely that the system will receive the signal correctly.
Source: Port Altele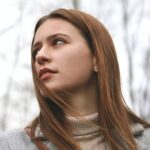 As an experienced journalist and author, Mary has been reporting on the latest news and trends for over 5 years. With a passion for uncovering the stories behind the headlines, Mary has earned a reputation as a trusted voice in the world of journalism. Her writing style is insightful, engaging and thought-provoking, as she takes a deep dive into the most pressing issues of our time.