China's Shenzhou 15 astronauts returned to Earth in a smooth and safe landing over the weekend after completing a six-month mission aboard the country's space station. Astronauts Fei Junlong, Deng Qingming, and Zhang Lu landed aboard the Shenzhou 15 spacecraft's reentry capsule at the Dongfeng Landing Site on Saturday, June 3 at 6:33 PM ET (22:33 GMT, or June 4, Beijing time). , according to the China Manned Space Agency.
The Shenzhou 15 crew launched from Jiuquan in northwest China on November 29 and were part of the first crew transfer to China's new Tiangong space station. Fei and his crew took over control of the station from the Shenzhou 14 crew in early December. On May 29, they welcomed the Shenzhou 16 team.
"We're feeling good," mission commander Fey said in a short interview shortly after exiting the reentry capsule.
This mission was Deng Qingming's first flight into space, who was selected as part of the first Chinese astronaut group in 1997. That means almost 26 years to wait for its first trip into space.
"Now I really, really miss my family and my hometown. My experience as an astronaut over the past 25 years makes me believe more strongly in the power of dreams and perseverance," Deng told Chinese state media.
The Shenzhou 15 crew set a national record by completing four extravehicular activities or spacewalks while in space. The trio also conducted a series of scientific experiments and educational activities.
Tests included using a two-photon microscope to view an astronaut's skin, testing a free-piston Stirling thermoelectric transducer, and various experiments using a combustion chamber. Two of the three Tiangong modules are science modules with several shelves for experiments.
Meanwhile, the new Shenzhou 16 astronauts are expected to remain in orbit in Tiangong until November, when the Shenzhou 17 crew will be replaced. China aims to keep Tiangong operational and permanently occupied for at least ten years.
Source: Port Altele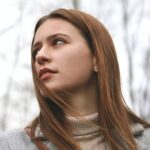 As an experienced journalist and author, Mary has been reporting on the latest news and trends for over 5 years. With a passion for uncovering the stories behind the headlines, Mary has earned a reputation as a trusted voice in the world of journalism. Her writing style is insightful, engaging and thought-provoking, as she takes a deep dive into the most pressing issues of our time.