Goodbye Cortana
The source of information is the company's own data. It is stated that Cortana will be replaced by Windows Copilot. It will be located in the sidebar of Windows 11 to help the user learn about the operating system.
Microsoft first introduced Cortana in 2014 as a virtual voice assistant for Windows Phone 8.1. The Assistant competed with its peers like Apple's Siri and Amazon's Alexa.
In 2015, AI appeared on Windows 10 computers as a separate application pinned to the taskbar.
Unfortunately, Cortana is not available in many countries. It didn't work in Ukraine either.
Assistant has not gained much popularity among users – now few people remember Cortana. In 2020, Microsoft shut down the respective app for iOS and Android and stopped supporting Cortana on Surface headphones and other devices.
Although Cortana leaves Windows, Microsoft says it will continue to be used in Outlook Mobile, Microsoft Teams Mobile, Teams screen and Teams room, but it is not known how long. Presumably, it will also be removed there later.
Source: 24 Tv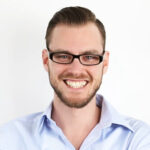 John Wilkes is a seasoned journalist and author at Div Bracket. He specializes in covering trending news across a wide range of topics, from politics to entertainment and everything in between.