An international group of European astronomers has managed to pinpoint the existence of four new exoplanets with the help of the CHEOPS space telescope. The four mini-Neptunes are smaller, cooler, and harder to find than the many Hot Jupiter exoplanets. Two of the four resulting papers were led by researchers from the Universities of Bern and Geneva, who are also members of the National Research Center (NCCR) PlanetS.
CHEOPS is a joint mission between the European Space Agency (ESA) and Switzerland, run by the University of Bern in collaboration with the University of Geneva. Since its launch in December 2019, CHEOPS's extremely accurate measurements have contributed to many important discoveries in the field of exoplanets.
NCCR PlanetS members, from the Universities of Bern and Geneva, Dr. Solen Ulmer-Moll and Dr. Hugh Osborn used the unique synergy of CHEOPS and NASA's TESS satellite to explore a number of elusive exoplanets. The planets, designated TOI 5678 b and HIP 9618 c, are Neptune-sized or slightly smaller, with Earth radii of 4.9 and 3.4 Earths, respectively.
Related articles have just been published in journals Astronomy and Astrophysics And Monthly Notices of the Royal Astronomical Society. Two other members of the international team, Amy Tuson of the University of Cambridge (UK) and Dr Zoltan Garai of the Gotthard Astrophysical Observatory ELTE (Hungary), published in the same journals, used the same technique to identify two similar planets in other countries. . systems.
Synergy of two satellites
The CHEOPS satellite monitors the brightness of stars to record the slight dimming that occurs when an orbiting planet passes in front of the star from our perspective. By looking for these eclipse events, called "transitions," scientists were able to detect most of the thousands of exoplanets known to orbit stars other than our Sun.
"NASA's TESS satellite does an excellent job of detecting transits of outer planets, even the most complex minor planets. However, it changes the field of view every 27 days to quickly scan more of the sky, preventing it from finding planets in larger orbits during periods," explains Hugh Osborne.
With all this, the TESS satellite was able to observe individual transits around the stars TOI 5678 and HIP 9618. Returning to the same field of view two years later, he was able to observe similar transits around the same stars again. Despite these observations, it was still not possible to come to a firm conclusion about the existence of planets around these stars because the information was incomplete.
"This is where CHEEPS comes in: By focusing on one star at a time, CHEOPS is a follow-up mission that's ideal for tracking these stars to find missing information," adds Solen Ulmer-Moll.
A long game of hide and seek
Suspecting the existence of exoplanets, the CHEOPS team devised a method to avoid blindly wasting valuable time observing in hopes of detecting additional transits. They took a targeted approach based on the few clues provided by the transition observed by TESS. Based on this, Osborne developed software that suggests and prioritizes candidate periods for each planet. "Then we play a kind of hide-and-seek game with the planets using the CHEOPS satellite," Osborne says.
"We're directing CHEEPS to a target at a given time, and depending on whether we observe a transition, we may rule out some possibilities and try again at a different time until a unique solution for the orbital period is found." It took the scientists five and four attempts, respectively, to clearly confirm the existence of the two exoplanets and determine that TOI 5678 b has a period of 48 days and HIP 9618 c has a period of 52.5 days.
Ideal targets for JWST
The story of scientists does not end here. With the newly found limited periods, they were able to return to ground-based observations using another technique called radial velocity, which allowed the team to determine masses of 20 and 7.5 Earth masses for TOI 5678 b and HIP 9618 c, respectively.
Given the size and mass of a planet, its density is known, and scientists can get an idea of ​​what it's made of. "But for mini-Neptunes, the density is not enough, and there are several other hypotheses about the composition of the planets: they could be either very gaseous rocky planets or planets with water-rich and very vaporous atmospheres," explains Ulmer-Moll.
"As the four newly discovered exoplanets orbit bright stars, this makes them primary objects of interest for the James Webb Space Telescope JWST mission, which may help unravel the mystery of their composition," says Ulmer-Moll.
Most of the exoplanets observed so far have atmospheres from Hot Jupiters, very large and hot exoplanets that orbit close to their parent star. "The four new planets we discovered have 'only' much more moderate temperatures between 217 and 277ºC. These temperatures allow for the survival of clouds and molecules that would otherwise be destroyed by the intense heat of Hot Jupiters. And they could potentially be detected with JWST," explains Osborne.
The four newly discovered planets with smaller sizes and longer rotation periods than the hot Jupiters are the first step towards observing Earth-like transiting planets.
Source: Port Altele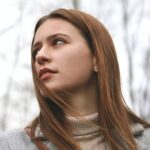 As an experienced journalist and author, Mary has been reporting on the latest news and trends for over 5 years. With a passion for uncovering the stories behind the headlines, Mary has earned a reputation as a trusted voice in the world of journalism. Her writing style is insightful, engaging and thought-provoking, as she takes a deep dive into the most pressing issues of our time.