Internal emails known in the case of the FTC against Microsoft due to the purchase of Activision Blizzard revealed that the software giant was (is) working on a cloud service for streaming PC games through Xbox Cloud Gaming and using Azure servers. It was a response to the threat posed by Google Stadia.
Putting the news into context, we're saying that Microsoft already has a streaming and cloud gaming service called Xbox Cloud Gaming on the market as part of its Xbox Game Pass Unlimited service. However, it's limited to Xbox games, as the service uses the company's proprietary Xbox Series X version of the hardware.
It was long overdue Microsoft is extending this to PC gaming, but we haven't had any news about it in recent months. things. If that doesn't happen, the company has reached agreements with other Cloud Computing platforms, which is sure to be forced so that competitors and regulators give a free pass to the purchase of the Activision group. But the matter was and remains on the table.
PC games on Xbox Cloud Gaming
It was July 2021 when Microsoft boss Satya Nadella emailed Xbox boss Phil Spencer, Kareem Choudhry, Microsoft's head of cloud gaming, and Sarah Bond, Xbox's director of creative experiences, after rumors surfaced that Google was going to turn Stadia into a white-label cloud gaming service for developers to run games on the platform.
"Seems like they'll have an advantage since their stuff is more generic Linux + network virtual machines… But I guess we'll do the same with Game Pass for PC, right?"Nadella asked. Spencer quickly replied to offer his opinion on Stadia and confirm it Microsoft has been working on a solution from Azure for streaming native PC games from the cloud.
"Google has the ability to reuse their Linux-based cloud hardware, and yes, when we stream native PC games from Azure GPU SKUs, we would have multiple reuse scenarios to recoup the cost."Spencer said, referring to the ability to offer a "white label" solution similar to Stadia, a cloud gaming service for developers and publishers.
"Phil's right," Microsoft's cloud gaming director said. "We're pushing for an appropriate Azure SKU… as part of a series that will address the customer demand we're seeing externally for IAAS and also run our xCloud PC streaming stack«. This is the first time we know of a confirmation from Microsoft management about running PC games on Xbox Cloud Gaming.
And if it's not available yet, maybe it was because of the Google Stadia fiasco, as Phil Spencer foreshadowed in the same email thread. "Frankly, I think Google is trying to turn Stadia into a Google Cloud SKU and eliminate its first-party consumer services. Google is a huge and aggressive competitor, but I was honestly surprised by its lack of progress in Stadia. by date our number one competitor here is actually NVIDIA with GeForce Now. But with Luna (which is also struggling) we are watching Google and Amazon.".
Spencer got it right. Just a year and a half after those emails, Google shut down Stadia. Microsoft still isn't expanding its cloud service as many of us expect, but we believe it's only a matter of time.
Source: Muy Computer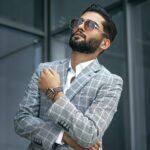 Donald Salinas is an experienced automobile journalist and writer for Div Bracket. He brings his readers the latest news and developments from the world of automobiles, offering a unique and knowledgeable perspective on the latest trends and innovations in the automotive industry.