The role of the board of directors in a company's digital strategy is also more important than ever. These are the key takeaways from Beltug's annual survey of IT decision makers on their priorities for the coming year.
At the beginning of the new working year, Beltug traditionally assesses the priorities of its members, CIOs and digital leaders. This year, 338 respondents took part in the survey, which covered more than 50 topics.
AI is catapulted to the top of the priority list. "Integrating AI into the IT environment" and "raising awareness and raising awareness of issues surrounding the acceptable use of generative AI" are the two most frequently cited top priorities, each with over 45 percent.
Data policy required
This only makes data policy in an organization even more relevant. The research shows that companies are very aware of the potential of their data. They are also aware of the complexity: the data must be of high quality. It must be carefully managed, housed in a well-thought-out architecture and operated on an efficient and secure infrastructure.
Danielle Jacobs, CEO of Beltug: "Many questions arise about data policy and data management: What data does an organization have? And where is it? Who can and should have access to it? How can we securely share our data with other parties? Many companies are concerned about the security and confidentiality of their data in the cloud."
There is a need for clear, fair and practice-oriented rules for access to and use of data in the European market.

Danielle Jacobs, CEO of Beltug
"Data is becoming an important element in international competition between companies. It will decide who emerges as the winner from the digitalization wave. There is therefore a need for clear, fair and practice-oriented rules for access to and use of data in the European market. We are eagerly awaiting the European Commission's data and AI legislation."
Cybersecurity remains a top priority
A solid IT security strategy remains a top priority. CIOs and their teams want clear vision and direction. At the same time, they want to involve all employees in cybersecurity, which is why "user awareness" is again very important.
A recent market study by Beltug found that half of Belgian companies do not have an action plan in the event of a cyber incident. The organization is conducting intensive consultations with the Center for Cybersecurity Belgium (CCB), the national authority under the supervision of the Prime Minister.
Ann Guinée, Communications Manager at Beltug: "We are working with them on the implementation of the European NIS2 Directive into national law and the launch of SafeOnWeb@Work, a series of initiatives to improve cybersecurity in the workplace."
The board is more practical
In addition to strategy, the board is responsible for the risk management of an organization. There is a need for compliance with laws, for example around privacy and data, but ESG (Environmental, Social, and Corporate Governance) reporting also shares many similarities with digitalization. In addition, topics such as the acceptable use of AI and strategic decisions on cybersecurity cannot be missed.
How an organization handles digital technology is more than ever a matter for the board of directors. "In the coming year, Beltug members want to work on KPIs and numbers to report security and network performance applications to the board. "This is an important newcomer to the top 10 priorities," says Guinée.
Source: IT Daily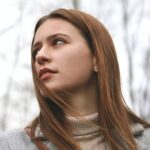 As an experienced journalist and author, Mary has been reporting on the latest news and trends for over 5 years. With a passion for uncovering the stories behind the headlines, Mary has earned a reputation as a trusted voice in the world of journalism. Her writing style is insightful, engaging and thought-provoking, as she takes a deep dive into the most pressing issues of our time.