In the business world, brands regularly face many challenges. Although some people come out of these difficulties stronger, some cannot withstand these difficulties. can go bankrupt.
Many Turkish brands, which have been achieving great success in their commercial life for many years, are also unable to withstand difficultiesended his commercial activities for various reasons and died.
Let's start with Zeki Triko, which has made a name for itself with its beach products both in Turkey and around the world.
Zeki Triko, founded by Zeki Başesgioğlu in 1958, has been producing beachwear products at home and abroad for many years. to great success He had signed.
So much so that Zeki Triko organizes her shoots and fashion shows Adriana Lima and Naomi Campbell He did it with very famous models such as.
Zeki Triko's success story ended with sales in 2021.
Five to six years before filing for bankruptcy, the company started to go bad started to shrink It has been said.
Zeki Triko cannot cope with the economic problems in 2021 ceased operations and the company's brands were sold without duress.
Zeki Trikos It was purchased by BRG Tourism Travel Agency It is known that it has started production and promotion under the same name in recent months.
Source: NTV, Habertürk
Ready-to-wear brand Sevenhill disappeared from our lives in 2015.
The Seven Hill brand, founded in 1997 and part of Beş Yıldız Tekstil, is a leading brand in the ready-to-wear industry in Turkey. Has more than 80 stores He was an important actor.
The company began experiencing financial problems in 2013. In 2014, a year after the financial problems started, Bektaş Özbek, the company's founder, decided suicide attempt It is known to exist.
Unable to cope with the problems it encountered, the company lost approx With a debt of 80 million TL bankrupt.
Source: Milliyet, Hürriyet
RodiMood, which started as a small workshop in Izmir, went bankrupt in 2013.
RodiMood, which has about 130 stores and 1,800 employees, has a turnover of almost TL 70 million. because of debts In 2013 it was declared bankrupt by the court.
Source: Hurriyet
Ulusoy Transportation was declared bankrupt in 2019.
Ulusoy Transportation, which had obtained trademark and name licenses before the bankruptcy of Ulusoy Travel, an 82-year-old company, in 2017, also acquired the trademark and name licenses two years later, i.e. in 2019. due to financial problems bankrupt.
Source: Independent
Yörsan, once a fixture on our tables, is one of those who have gone bankrupt.
in 1964 Yörsan was a brand that regularly appeared on tables with the milk and dairy products it produced.
A Dubai-based company founded in 2014 The Abraaj Group Yörsan, which was founded, later sold its funds in Turkey to Colony Capital, an American company.
In 2019, the company declared a concordat, and in 2020 it became official decided to go bankrupt It was put up for sale and purchased by Matlı Holding.
Source: NTV
Borajet, on the other hand, could not cope with the difficulties it encountered in 2017 and ended its commercial activities.
Borajet, founded in 2007 and employing more than 500 employees, was sold to SBK Holding in 2016 due to financial problems. As in 2017 officially bankrupt.
Source: Independent
Another airline, Atlasglobal, shared the same result with Borajet.
Atlasglobal, founded in 2001, had also been active for some time before the bankruptcy decision. It had stopped its flights.
Bankruptcy ruling of the company whose bankruptcy was declared by the court in 2021 was later removed. When re-examining this decision in 2023 It was decided that Atlasglobal would go bankrupt again.
Source: Republic
Goldas, once one of the giants of the jewelry industry, is also among those who have gone bankrupt.
Goldas was founded in 1993 To the London Precious Metals Association It was known as the first Turkish company to become a member.
Goldas, which has had to deal with many debtor lawsuits in recent years, is the basis of the financial problems facing the French Societe General Bank. Case involving 15 tons of gold!
In addition to this case, as a result of other banks filing lawsuits against the company, the court decided to liquidate Goldas in 2013. to bankruptcy It was decided.
Source: Hurriyet
Which other Turkish brands went bankrupt?
Inci-leer
Tekin Acar Cosmetics
Lunch box
Beta shoes
Hakan bag
fleet corp
Haan.gar Shoes
Ask
Reduce
Uzel tractor
Coşgun dairy products
Hadji Sayid
Asdin Textiles
Aygun aluminum
Detur
As a result, for various reasons, many of our domestic brands declared bankrupt We see. Of course, the brands we mentioned in this content are only part of this list…
Follow Webtekno on Threads and don't miss the news

Source: Web Tekno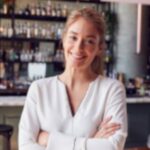 Alice Smith is a seasoned journalist and writer for Div Bracket. She has a keen sense of what's important and is always on top of the latest trends. Alice provides in-depth coverage of the most talked-about news stories, delivering insightful and thought-provoking articles that keep her readers informed and engaged.