The company confirmed rumors last month that emoji reactions would be introduced. The feature is planned to be rolled out gradually, starting with Android users. It will then appear in the web version of Mail and on iOS over the next few months.
Detail
When you have access to a new feature, you will see a smiley icon at the bottom of the message. Click on it to see all available emojis, then simply tap the emoji you want. At least a few reactions will have a special manifestation that enables full-screen animation on the page. For example, a firework will disperse confetti.
Next to the reaction button there will be a list of emojis that have already been sent by others. You'll be able to hold your finger on each one to find out who reacts and how. You'll also be able to immediately tap on one of the currently exposed emoticons to quickly send a similar reaction.
Unfortunately, it was not without strange decisions. The Verge claims that this functionality will only work adequately if Gmail inboxes are used on both sides. If you send a letter from another service, all reactions to it will come to you in separate letters.
There are a few more limitations:
You won't be able to use emoji reactions on your school or work accounts.
They will also not be available if the message is sent to more than 20 people at the same time.
The message was sent to a group email list.
If the letter you received is a blind copy.
You have already posted more than 20 reactions to the same message and others.
Source: 24 Tv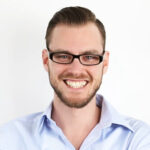 John Wilkes is a seasoned journalist and author at Div Bracket. He specializes in covering trending news across a wide range of topics, from politics to entertainment and everything in between.