Between May 16-22, the IT army attacked more than 400 online resources of the Russian Federation, including the NashStore application store, the App Store and a analogue of Google Play.
According to Ukrinform, the Ministry of Digital Transformation reports in a Telegram.
"The IT army continues to defend the cyber front and attack the enemy. From May 16 to 22, more than 400 Russian online resources were attacked," he said.
Many regional media sites were inaccessible due to cyber attacks by the IT army.
Russian app store NashStore, which is similar to the App Store and Google Play, had difficulties in the announced launch days. Import substitution didn't work.
The Russians also had difficulties in selling and renting real estate online.
The Ministry of Finance noted that Russian banks are still not able to survive the previous attacks of the IT army and are unable to cope with the new attacks on websites and online banking.
Since the Russian invasion of Ukraine, the IT army has attacked nearly 2,000 Russian resources. Many were attacked again.
"We continue to resist Russian aggression and deliver preemptive blows to cyber positions," the statement said.
As reported by Ukrinform on May 19, Deputy Prime Minister – Minister of Digital Transformation Mykhailo Fedorov said that the Internet company ICANN has allocated $ 1 million to support the stable operation of the Ukrainian field system. Since the Russian invasion, Ukraine's domain system has been subject to massive cyberattacks and investment in defense is required to keep it running smoothly.
Source: Ukrinform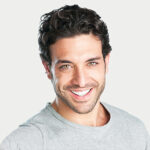 I'm Maurice Knox, a professional news writer with a focus on science. I work for Div Bracket. My articles cover everything from the latest scientific breakthroughs to advances in technology and medicine. I have a passion for understanding the world around us and helping people stay informed about important developments in science and beyond.